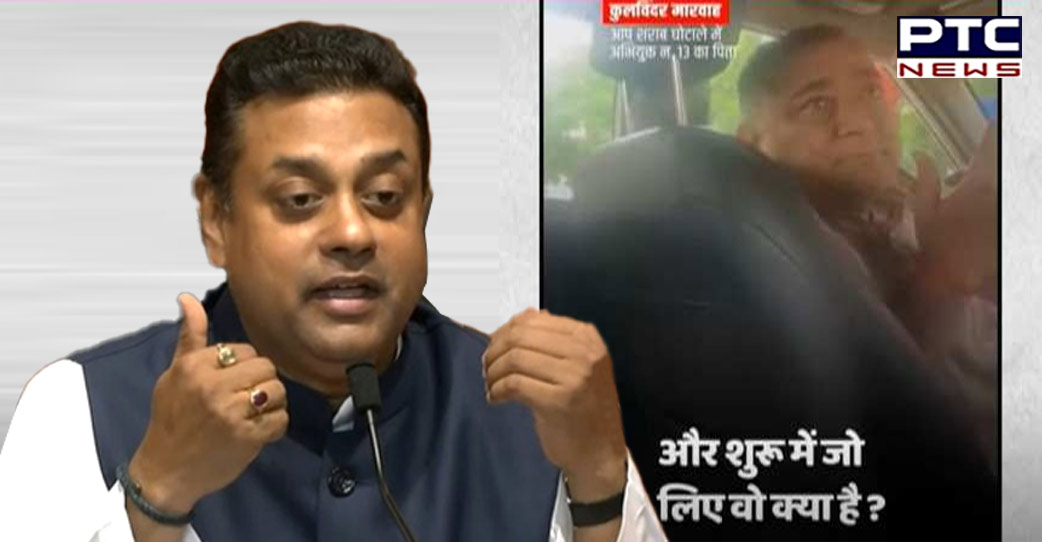 New Delhi, September 15: The Bharatiya Janata Party on Thursday unveiled a sting operation revealing alleged corruption by Delhi's AAP government in "handing over contracts for liquor licences" under Chief Minister Arvind Kejriwal's excise policy.

During a press conference, BJP Delhi unit chief Adesh Gupta said that liquor giants had handed AAP Rs 100 crore in cash to be used for elections in Goa or Punjab. In its press conference, the BJP revealed a sting operation that claimed to show proof of AAP's involvement in the alleged Delhi liquor scam.
As per the sting aired by the BJP, a "total amount of Rs 100 cr was given by liquor giants to AAP in cash, to be used for elections in Goa or Punjab."
Sting further claimed AAP's policy killed small retailers and only let giants live.
"License earlier for Rs 10 lakhs, was brought up to Rs 5 crore so no small player exists. Govt was not getting money from retailers, only wholesalers, so they stopped fixing a quota for wholesalers," BJP stated.
Also Read | Phagwara SDM Satwant Singh resigns, SDM Kapurthala gets additional charge
Liquor scam case: BJP airs sting operation alleging corruption in Delhi excise policy
The BJP further stated that while the earlier charge for wholesalers or suppliers was approximately 5%, it was now made 12%, adding that the same policy was applied in Punjab but at 10% rather than 12.
The excise policy was approved by the Delhi Cabinet led by Chief Minister Arvind Kejriwal in the midst of the deadly Delta Covid-19 outbreak in 2021. According to the Delhi government, the policy was devised to maximise revenue generation, eliminate the sale of spurious liquor or non-duty paid liquor in Delhi, and improve user experience.
The CBI had opened an investigation against alleged corruption in the excise policy for 2021-22. The AAP government subsequently repealed the excise policy.
CBI raided Manish Sisodia's official residence last month in connection with alleged corruption in the implementation of Delhi's Excise Policy.
Sisodia was one of 15 people named in an FIR lodged by the CBI. Excise officials, executives from liquor companies, dealers, unknown state personnel, and private individuals have all been booked in the case.
Also Read | Pro-Khalistan graffiti on Swaminarayan temple in Toronto; India condemns incident
-PTC News