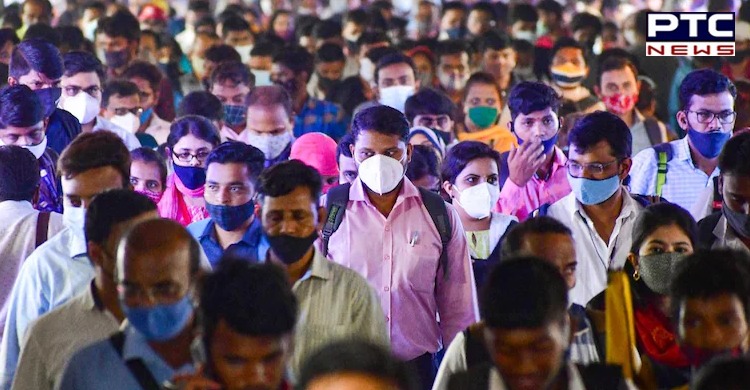 New Delhi: The Central Government on Thursday said Maharashtra, West Bengal, Tamil Nadu, Delhi, Karnataka and Gujarat were emerging as states and UTs of concern on the basis of weekly Covid-19 cases and positivity rate.

Eight districts are reporting over 10 per cent weekly positivity while 14 districts are reporting between 5-10 per cent positivity. India's R naught value, which indicates spread of Covid-19, is 1.22. The Central Government said  cases were increasing and not shrinking.
Also read | Omicron: Yellow alert to continue, no fresh restrictions for now
India has reported more than 10,000 daily new Covid-19 cases after 33 days. The authorities have highlighted need for strict vigil in view of sharp increase in Covid-19 infections.
Data shows Omicron variant has a growth advantage over Delta with doubling time of two-three days, the government said while quoting the WHO.
The government has also said that the durability of immunity post Covid-19 infection stays for about nine months. At least 90 per cent of India's adult population has been administered the first dose of the Covid-19 vaccine, and 63.5 per cent people are now fully vaccinated.
The government has, however, stressed the need for using mask before and after vaccination.
Also read | Omicron is spreading in community: Delhi Health Minister
On the other hand, the Mumbai Police on Thursday imposed Section 144 in the city starting from December 30 till January 7. As per the new Covid-19 restrictions, prohibition has been placed on New Year's celebrations, parties in any closed or open space, including restaurants, hotels, bars, pubs, resorts and clubs from December 30 to January 7.
Dr Balram Bhargava, Director-General, Indian Council of Medical Research (ICMR), on Thursday said all Covid vaccines did not prevent infection and were primarily disease-modifying.
Briefing mediapersons, he said, "All Covid vaccines, whether they are from India, Israel, US, Europe, UK or China, are primarily disease-modifying. They do not prevent infection. The precautionary dose is primarily to mitigate the severity of infection, hospitalization and death."
-PTC News