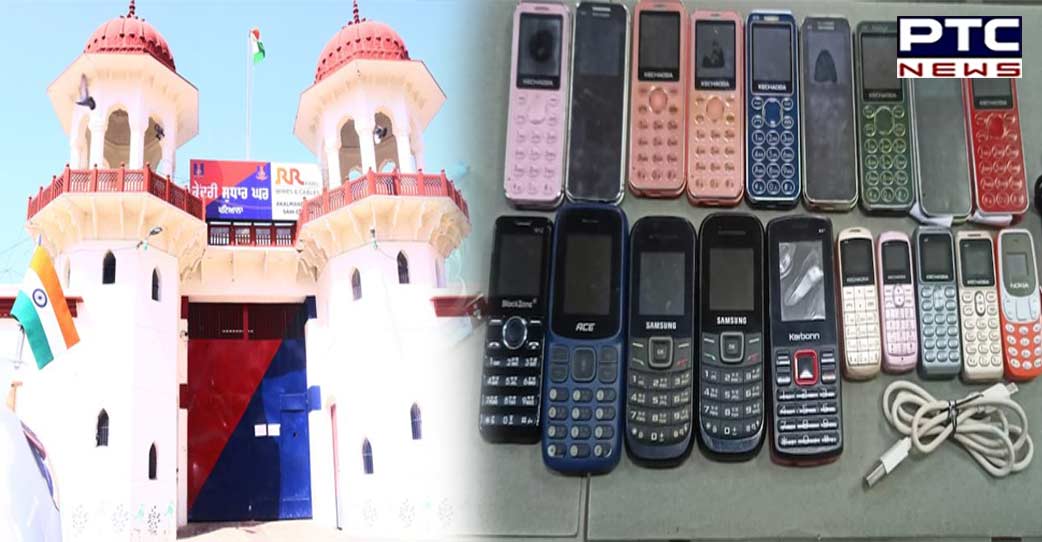 Patiala, September 17 (By Gagandeep Ahuja): A huge number of mobile phones and drugs were seized inside Patiala Central Jail.

One of the four accused who tossed the package inside the jail was apprehended by Jail Superintendent Manjit Singh Tiwana's team, while the other three managed to flee the site.
Giving details of the incident, Jail Superintendent MS Tiwana said that the four persons arrived in a van to smuggle the package inside the jail. However, the on-duty watch guard spotted them after which the security personnel swiftly confiscated the contraband. One of the four smugglers was also apprehended.
The arrested accused has been identified as Surjeet Singh from Patiala. He was handed over to the Tripuri Police Station.
Meanwhile, the police have filed FIR No. 282 DTD 16-09-22 U/S 20/61/85 NDPS ACT 52,42 PRISON ACT against all four suspects in this case and have started looking for the remaining three.
Also Read | Pro-Khalistan graffiti on Swaminarayan temple in Toronto; India condemns incident

According to the officials, the package contained 27 mobile phones, 42 data cables and chargers, 375 tobacco pouches and 95 grammes of sulpha.
Superintendent Tiwana further stated that the jail's security personnel are continually monitoring the tobacco, mobile phones, and other items that were thrown from outside the prison.
More than 350 mobile phones have been seized in Patiala Jail since he took over as superintendent of the jail in May, and 27 mobile phones were seized on the supply line alone last night.
Also Read | HC relief for Daler Mehndi as Punjabi singer gets bail in human trafficking case
-PTC News