Mohali, February 3: After Amul, Verka on Friday increased milk prices with effect from February 4.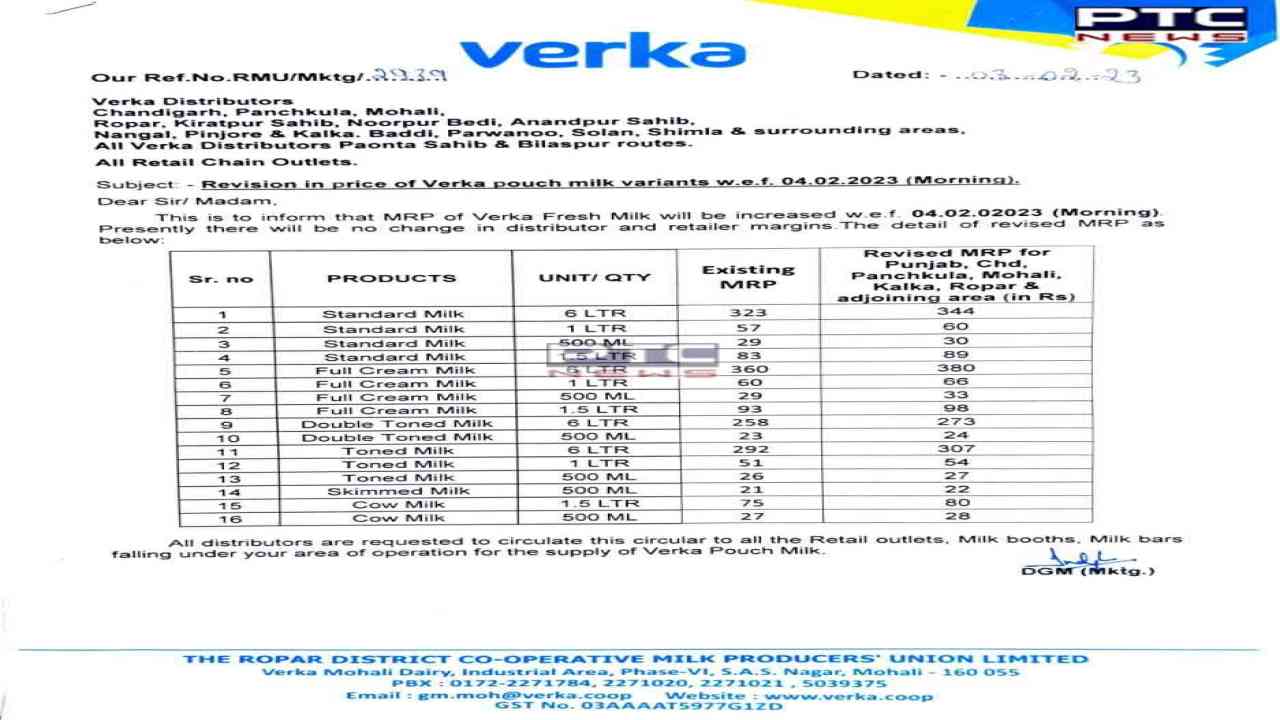 Now, the price of full cream milk (500 ml) has been increased to Rs 33 from Rs 29. On the other hand, double toned milk (500 ml) will cost Rs 24. Skimmed milk (500 ml) will now cost Rs 22 while cow milk (1.5 litre) will cost Rs 80.

Earlier in the day, the Gujarat Cooperative Milk Marketing Federation (GCMMF), known for Amul brand, increased prices of milk by Rs 3 per litre across all variants. "We would like to inform you that the price of Amul pouch milk (all variants) has been revised upwards as under w.e.f. February 2, 2023 night dispatch (February 3, 2023 morning)," the GMCCF said in a statement.
Amul Gold will be available at Rs 66 per litre, Amul Taaza at Rs 54 per litre and Amul cow milk at Rs 56 per litre and Amul A2 buffalo at Rs 70 per litre.
- With inputs from our correspondent