Chandigarh, September 15: The somber atmosphere in Panipat and Mullanpur was palpable as the mortal remains of Major Ashish Dhonchak and Colonel Manpreet Singh, who were martyred in a fierce gunfight with terrorists in Jammu and Kashmir's Anantnag, made their way to their respective hometowns for the final rites.
Major Ashish Dhonchak, who had plans to shift to a new house in Panipat in October, was living with his family in a rented accommodation. His mortal remains were transported to Panipat in an Army vehicle.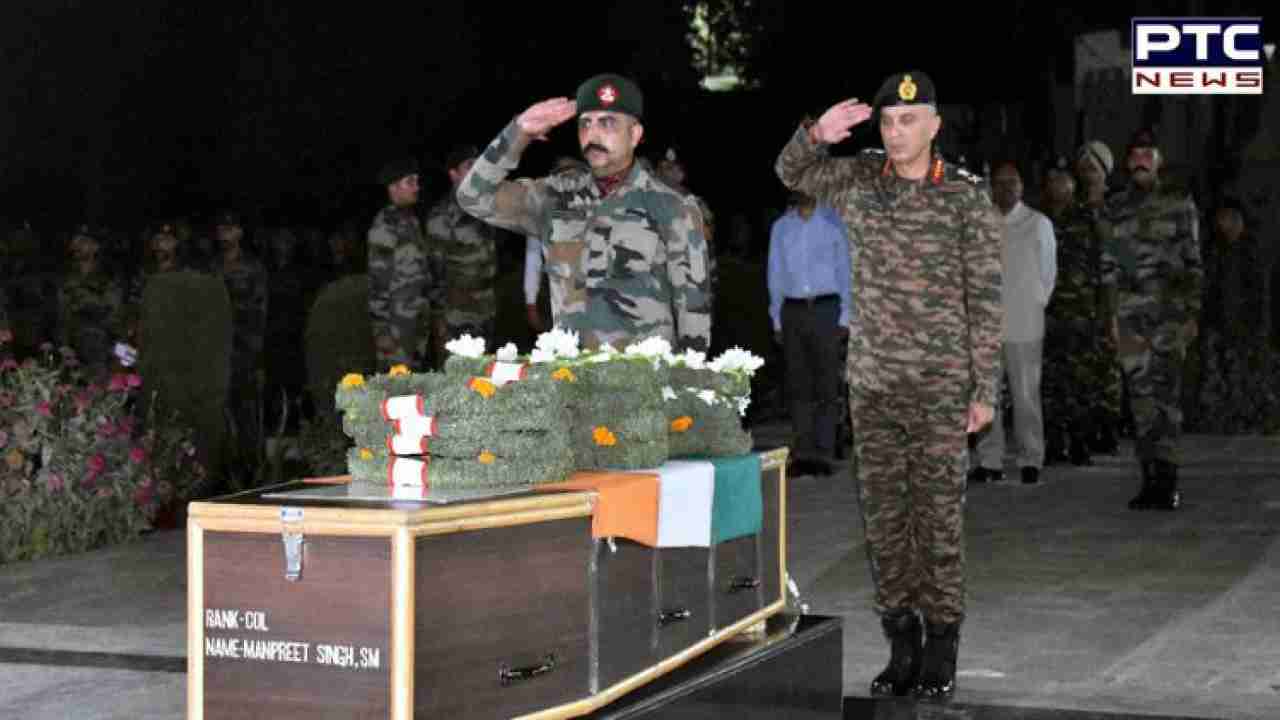 The news of his return spread like wildfire, and scores of people gathered at his residence in Panipat to pay their respects. The emotional scenes witnessed at his home were heart-wrenching, with family members unable to contain their grief.
Colonel Manpreet Singh, another brave soul who made the ultimate sacrifice for the nation, had his mortal remains brought to Mullanpur in Mohali district. Mourners flocked to Colonel Singh's house, where his family awaited his arrival with heavy hearts. His mother, overwhelmed with sorrow, stood at the doorstep, yearning for her son's return. Colonel Singh, a third-generation soldier, leaves behind his wife, a two-year-old daughter, and a six-year-old son.
Major Dhonchak's family is also grieving his loss, comprising his wife, a two-year-old daughter, and three sisters. These brave soldiers, who dedicated their lives to the service of the nation, are now being laid to rest with full honors, leaving behind bereaved families and a grateful nation.
Also Read: Kashmir encounter continues for 48 hours: 3 officers martyred, 1 soldier reported missing
- With inputs from agencies