Andhra Pradesh bandh: In response to the arrest of former Chief Minister N Chandrababu Naidu in connection with an alleged multi-crore corruption case involving the Andhra Pradesh State Skill Development Corporation, the Telugu Desam Party (TDP) has called for an Andhra Pradesh bandh. Joining this call for protest, Pawan Kalyan's Jana Sena Party (JSP) has extended its support to the state-wide bandh.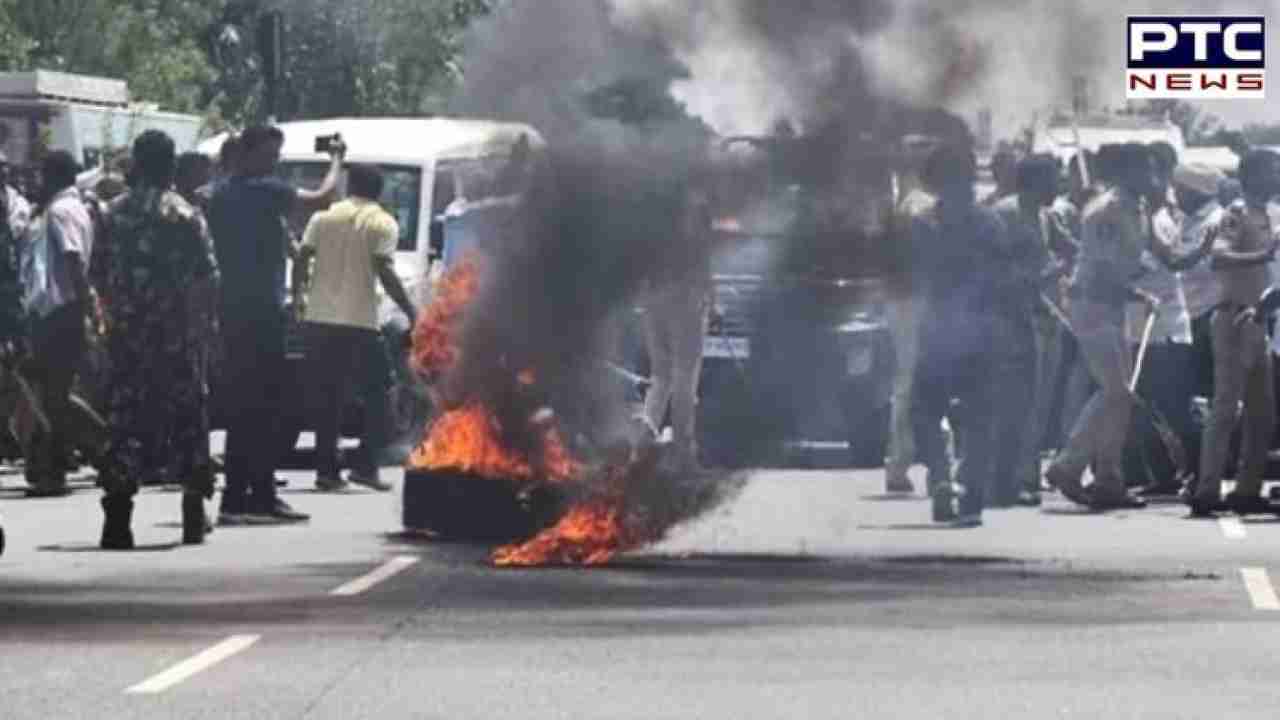 Key highlights of the Andhra Pradesh bandh:
TDP AP President, K Atchannaidu, issued a statement urging party members, the general public, and civil society to actively participate in the protest and ensure its success.
A local court in Vijayawada remanded Chandrababu Naidu to 14 days of judicial custody in connection with the alleged multi-crore corruption case. The case revolves around misappropriation of funds from the Skill Development Corporation, causing a loss of ₹300 crore to the state government, as stated by Andhra Pradesh CID chief N Sanjay.
JSP Chief Pawan Kalyan accused the ruling YSR Congress Party of engaging in "anti-social activities" in Andhra Pradesh and alleged harassment of opposition parties by the YSRCP government. Kalyan called on JSP workers to participate in the bandh in a peaceful manner.
Following his arrest, Chandrababu Naidu was transferred to Rajamundry Central prison. Stringent security measures have been implemented at the prison facility in anticipation of his stay.
TDP supporters gathered in large numbers at the Vijayawada court premises as Chandrababu Naidu was being moved to the central jail. To maintain law and order, the Rajamundry Police imposed section 144 within the city limits.
Chandrababu Naidu's judicial custody is set to continue until September 23, as ordered by the Anti-Corruption Bureau (ACB) court in Vijayawada.
During his imprisonment, the court has granted certain amenities to the TDP leader, including home-cooked meals, medical care, and a special room.
Supporters of the TDP expressed their dismay at the arrest of their leader by staging a hunger strike in Visakhapatnam.
In the remand report filed by the CID, it was noted that Chandrababu Naidu was uncooperative during interrogation. Additionally, despite arrangements for a helicopter to transport him from Nandyal, the location of his arrest, to Vijayawada, Naidu opted to travel by road, and his convoy faced disruptions from irate TDP members along the way.
According to the CID investigation, significant irregularities were uncovered, with the government providing an advance of Rs 371 crore to private entities before any expenditure was incurred. This advance represented the entire 10 percent government commitment, and much of the funds were allegedly diverted to shell companies through fabricated invoices, with no actual delivery or sale of the items specified in these invoices, according to CID officials.
Also Read: Delhi achieves its first favourable air quality day thanks to rain and traffic restrictions
- With inputs from agencies