Badrinath Dham closing: One of the country's holiest shrines Badrinath Dham will be closed for winter later on Saturday and early hours before closing, the temple was decorated with 15 quintals of marigold flowers.
Several videos of Badrinath Dham beautifully decorated went viral all over social media in which devotees can be seen worshipping, applauding the decoration and were seen clicking pictures of the shrine decked up with marigold flowers.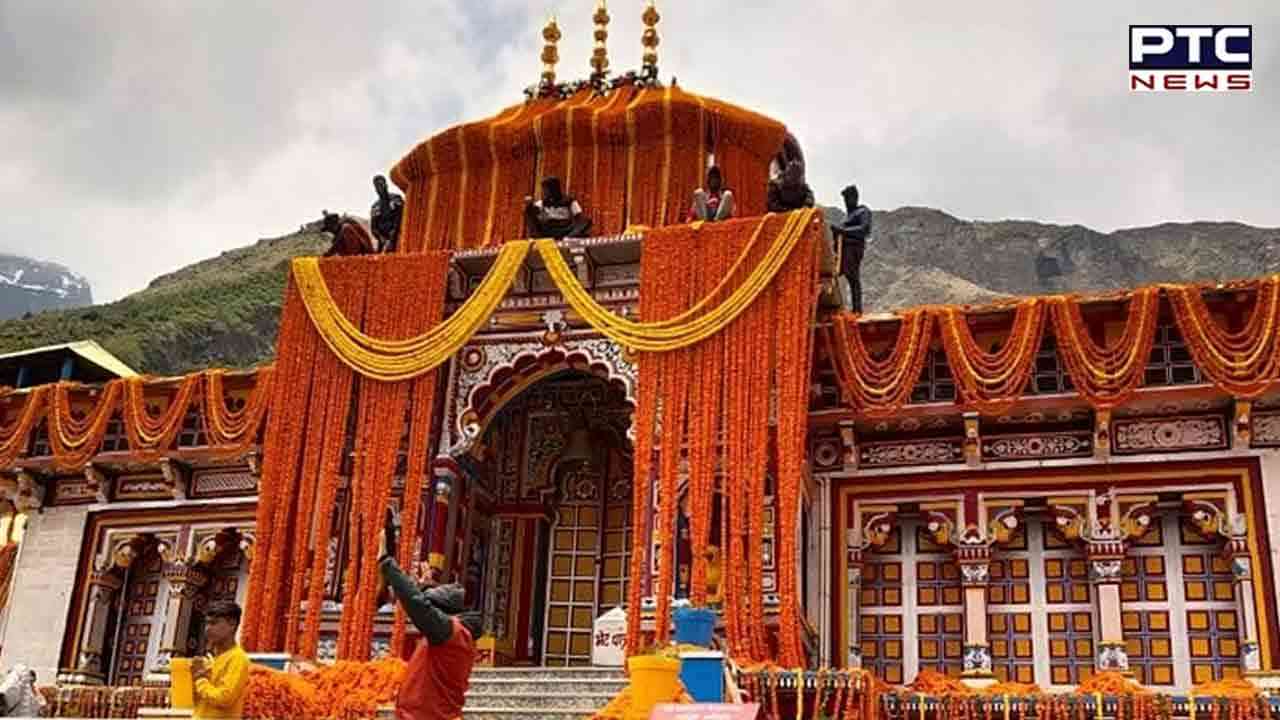 An official release from the Badrinath Dham Temple Committee stated, "The portals of Shri Badrinath Dham will be closed for winter at 3.33 pm today."
 The Badrinath Dham was a sight to behold on Diwali night as it was exquisitely decorated for the Festival of Lights.
Deepavali was celebrated with great pomp and fervour at the temple.
Devotees from all over the country and abroad reached Badrinath Dham to celebrate Diwali. They waited in queues from morning until late evening for a 'darshan' of the deity.
 The doors of Shri Badrinath Dham were opened for devotees on April 27 earlier this year.
According to Uttarakhand Police Headquarters, the number of pilgrims visiting Char-Dham has crossed 50 lakhs. Along with this, about 5,40,000 vehicles have also visited Char-Dham. After the commencement of the Yatra, more than 17,8000 devotees visited Kedarnath Dham, 15,9000 visited Badrinath Dham, 8,46000 pilgrims visited Gangotri,  6,94,000 pilgrims visited Yamunotri, and over 1,77000 devotees visited Hemkund Sahib.
Notably, Badrinath is known for its stunning natural beauty, surrounded by the majestic Himalayan mountains. The town attracts not only pilgrims but also tourists seeking the tranquility of the Himalayan region and the opportunity to witness its breathtaking landscapes. 
- With inputs from agencies
Join Whatsapp Channel