Delhi Liquor Scam: In a recent hearing, the Supreme Court posed significant questions regarding the Aam Aadmi Party's (AAP) alleged connection to Delhi's discarded liquor policy and its absence as an accused in a money laundering case being investigated by the Enforcement Directorate (ED).
The bench comprising Justice Sanjiv Khanna and Justice SV Bhatti was considering a bail request made by Manish Sisodia, Delhi's former Deputy Chief Minister. Sisodia had been arrested in February in connection with a money laundering case related to the state's excise policy.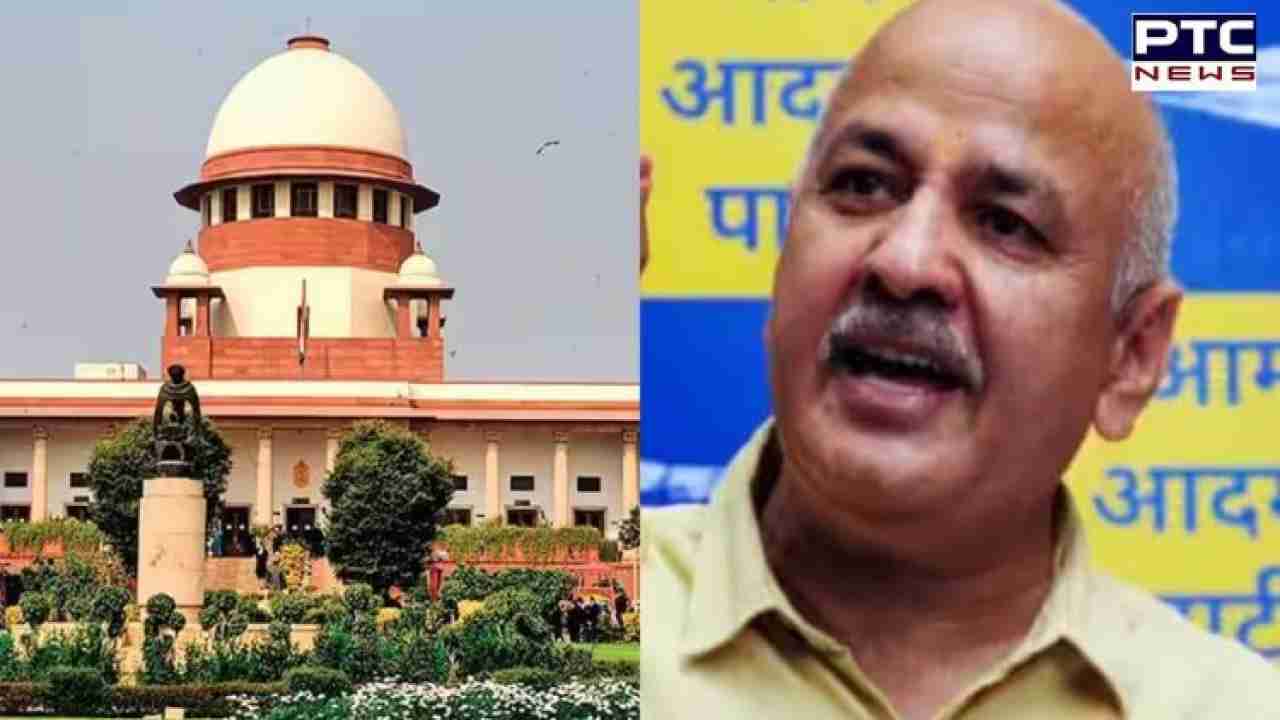 The Supreme Court justices inquired about the absence of the AAP as an accused in the money laundering case, given the ED's assertion that the political party benefited from the irregularities associated with the Prevention of Money Laundering Act (PMLA). The bench questioned the ED, stating, "As far as PMLA is concerned, your whole case is that the benefits went to a political party. That political party is still not made an accused or impleaded. How do you answer that? The political party is the beneficiary according to you."
Furthermore, the Supreme Court sought clarification on whether a cabinet note could be examined in a court of law. Justice Khanna indicated that there may be Constitution bench judgments that prohibit the examination of cabinet notes, although it's unclear if these judgments apply to Delhi since it's a Union Territory. The matter of Parliament proceedings was also mentioned, suggesting that it had been referred to a larger bench.
The Additional Solicitor General SV Raju, representing the ED, is expected to respond to these queries during the next hearing.
Manish Sisodia's counsel, Abhishek Singhvi, pressed for a bail order for his client, emphasizing that other accused individuals in the case had become approvers and had been granted bail, while Mr. Sisodia had been denied relief.
Manish Sisodia, a prominent figure in the AAP and effectively the second-in-command after Delhi Chief Minister Arvind Kejriwal, has consistently denied any wrongdoing. He has accused central agencies of fabricating a case to serve the political interests of the Bharatiya Janata Party (BJP).
The case against Sisodia revolves around the liquor policy implemented by the Arvind Kejriwal government in November 2021. This policy involved the government withdrawing from the retail sale of liquor, allowing private licensees to operate stores. Subsequently, a government report raised concerns about alleged irregularities and "undue benefits" granted to liquor licensees. The Central Bureau of Investigation (CBI) and the ED are currently investigating the matter.
- With inputs from agencies
Join Whatsapp Channel