New Delhi, October 4: After searches at his home since this morning, the Enforcement Directorate (ED) on Wednesday evening arrested AAP MP Sanjay Singh in a money laundering case linked to Delhi liquor policy. On the other hand, the AAP alleged that the ED  was targeting MP Sanjay Singh for raising the Adani matter in Parliament. 
AAP MP Sanjay Singh has come under the scrutiny of the Enforcement Directorate (ED) following the chargesheet filed against former Delhi Deputy CM Manish Sisodia, which indicated a close association between restaurateur Dinesh Arora and both Sanjay Singh and Manish Sisodia.
Manish Sisodia, former Deputy Chief Minister of Delhi, has been in custody since February 26 this year as part of the ED's investigation into the Delhi Excise Policy.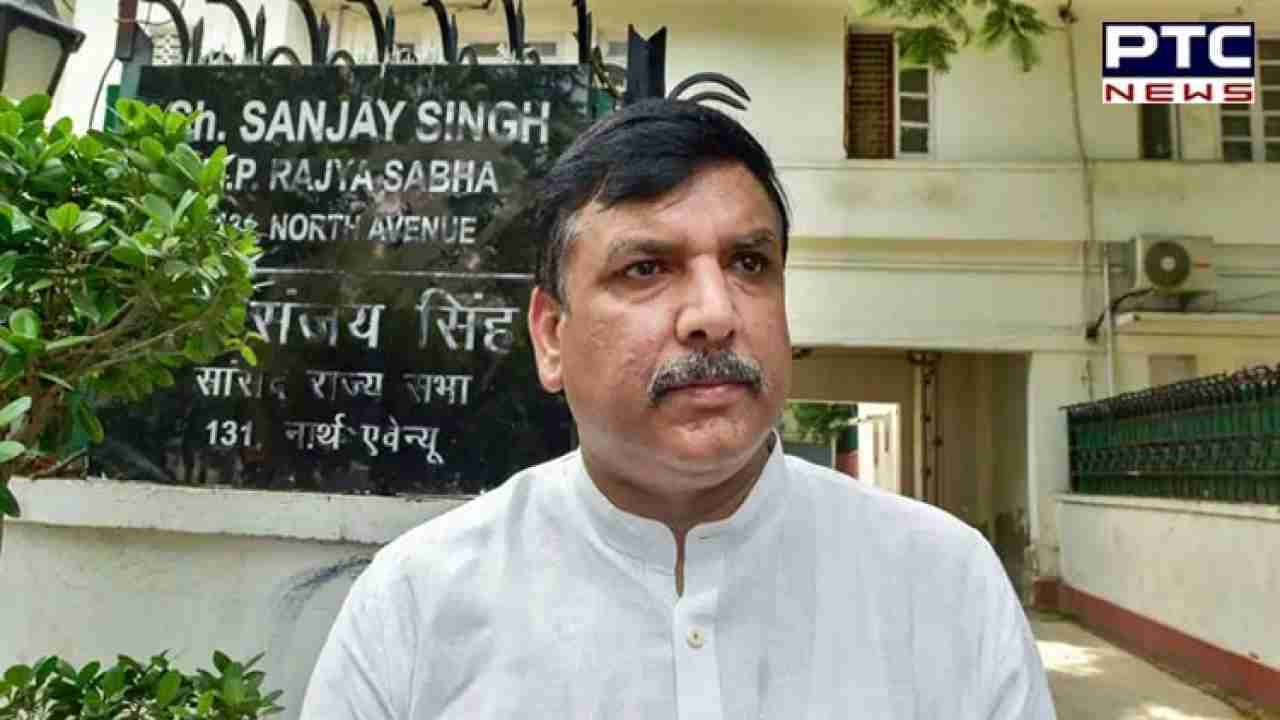 Dinesh Arora, who has been implicated in the Delhi Excise Policy scandal and has become an approver for the Central Bureau of Investigation (CBI), was arrested by the ED in July. He is considered a key figure in the case.
It is the second high-profile arrest in the case after Manish Sisodia.
Earlier, in May, Sanjay Singh, in a letter to Finance Secretary TV Somanathan, said the ED director and assistant director deliberately linked his name to the alleged Delhi liquor policy scam without any basis, tarnishing his public image and defaming him.
Sanjay Singh mentioned that his name was added on the basis of statements from Dinesh Arora. The AAP leader further alleged that the officials misused their position to tarnish his public image and demanded prosecution against them.
The AAP MP added that he had already sent a legal notice to the officials concerned to issue an open and public apology.
According to ED sources, the name of the AAP leader appears four times in the ED chargesheet, one of which was typed inadvertently.
At one place Sanjay Singh's name was mentioned instead of Rahul Singh, who was the then excise commissioner. 
- With inputs from agencies
Join Whatsapp Channel