Shimla, August 23: Persistent heavy rainfall in Himachal Pradesh has rendered the Dharamshala-Shimla National Highway 88 impassable for vehicle movement due to the collapse of a small bridge near Jawalamukhi on Wednesday. The excessive rain has disrupted daily life in the state.
Currently, several areas in the hill state, including the Kangra valley, are witnessing intense rainfall. The Indian Meteorological Department has forecast the likelihood of moderate to heavy rainfall, coupled with thunderstorms, in various regions of the state on Wednesday.
Kangra SP Shalini Agnihotri said, "The ongoing rain has disrupted regular activities, and the closure of NH 88 is due to a small bridge collapsing on Wednesday morning. Intense rainfall is occurring in numerous areas within the district. The potential for landslides exists in multiple locations, and we urge individuals to refrain from travelling during these challenging weather conditions."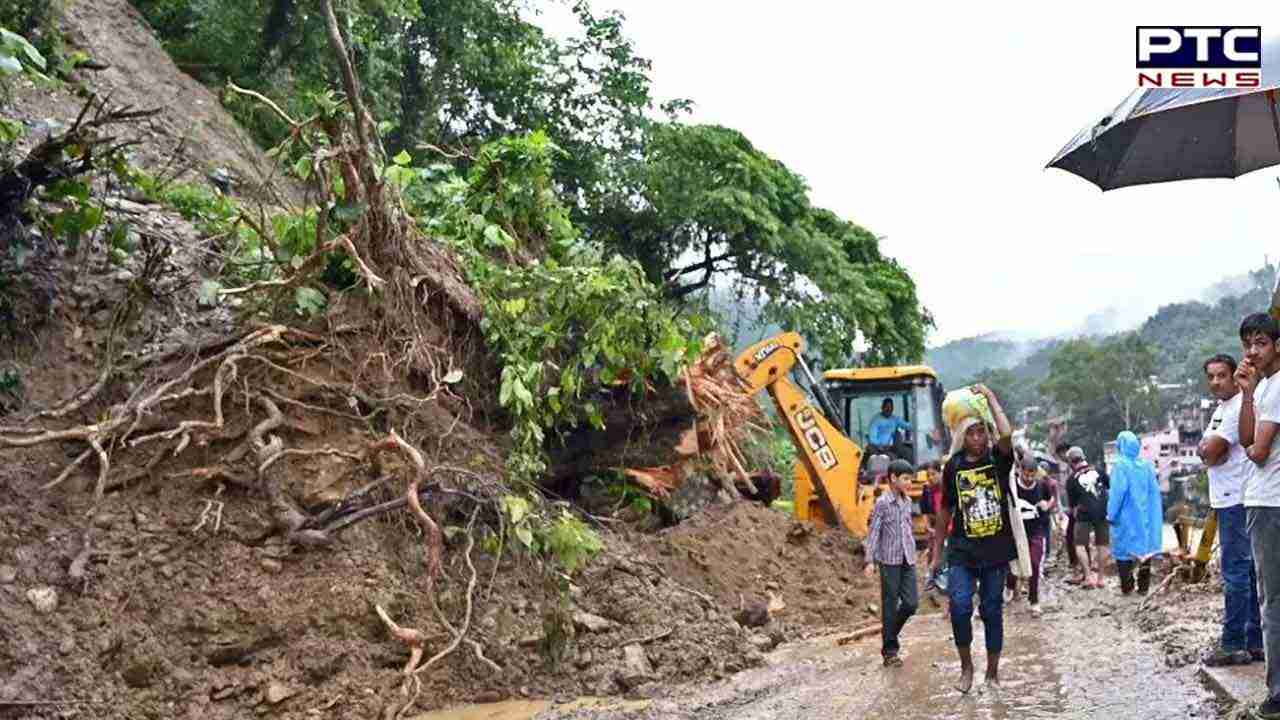 Himachal Pradesh has been grappling with the impacts of nature's fury lately. The heavy rainfall in the region has not only caused havoc, but has also led to financial challenges for local residents, with the hotel industry virtually coming to a standstill.
Vijay Thakur, marketing manager of the Himachal Pradesh tourism department in Dharamshala, said, "Continuous and intense rainfall has been ongoing since last night, severely disrupting daily life. The authorities have issued directives to close all schools and educational institutions due to the heavy rain. The local market is shut, and the hotel sector is grappling with challenges. Currently, there is a noticeable absence of customers and tourists."
The effect of the monsoon will remain until August 27 in Himachal Pradesh. After that, the weather is expected to be normal, officials said. Due to the heavy rains in Himachal Pradesh from August 13 to August 18, landslides at many places in the state caused a lot of damage, and many people lost their lives.
The Himachal Pradesh State Disaster Management Authority is actively monitoring weather-related developments. The state has also disseminated emergency contact numbers to aid residents. Officials have mobilised earth-moving machinery in regions prone to landslides or road blockages as a precautionary measure.
- ANI