New Delhi, April 18: Today, India is facing an extreme summer with many cities across the country recording temperatures above 42 degrees Celsius. The India Meteorological Department (IMD) released a list of cities that recorded the highest temperatures today, the top-ranking city being Prayagraj, Uttar Pradesh, with a scorching 44.6 degrees Celsius.
Odisha's Baripada recorded a high of 44.2 degrees and Uttar Pradesh's Jhasi boiled at 43.6 degrees. 18 weather stations recorded temperatures around 43 degrees while the rest recorded maximum temperatures around 42 degrees Celsius.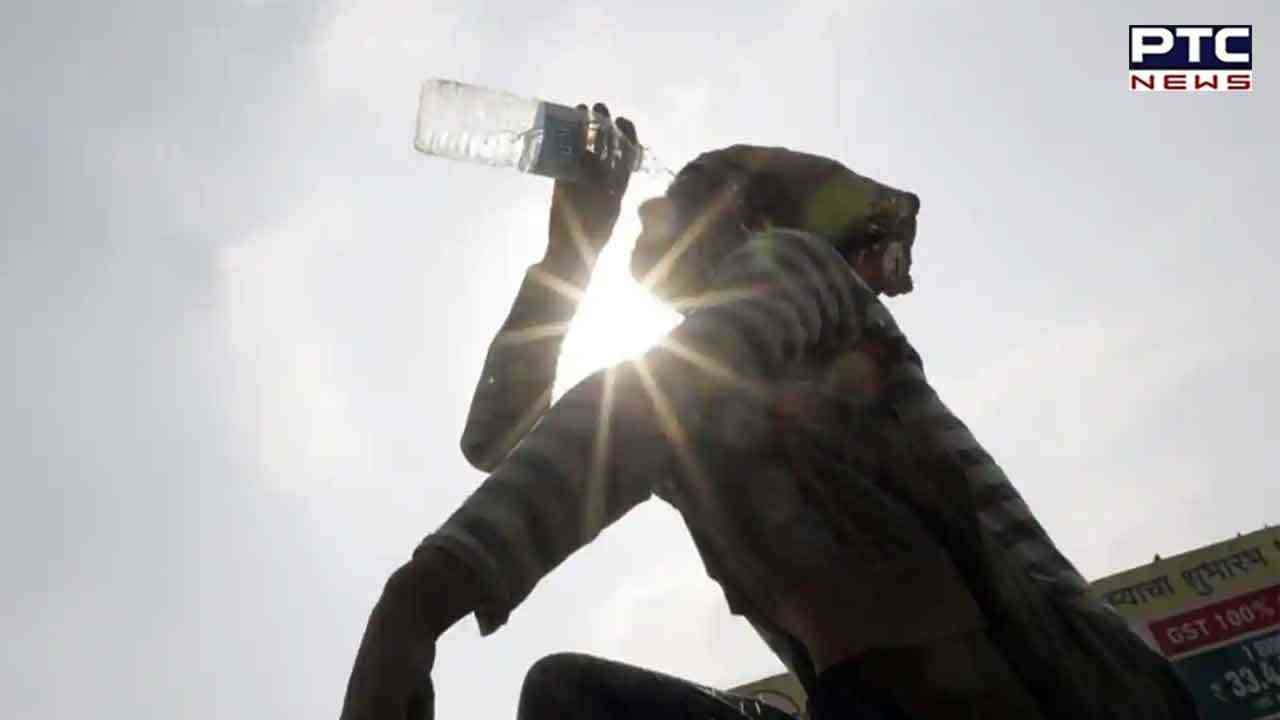 Also read: Four killed in rice mill building collapse in Karnal
Delhi registered a maximum temperature of 40.6 degrees Celsius, four notches higher than normal, marking the third consecutive day that the maximum temperature settled above 40 degrees Celsius. The IMD has forecasted "cloudy weather and light rain on Wednesday" which may provide some relief from the heat in Delhi.
Heat wave-like conditions have been predicted in east India for the next four days and in the northwest region of the country for the next two days. Maharashtra will see a 2-3 degree rise in its maximum temperature over the next three days. Other areas that observed heat-wave-like conditions include Punjab, Haryana, Bihar and Coastal Andhra Pradesh. Most parts of Haryana and Punjab had maximum temperatures settling above 40 degrees, with Hisar recording a maximum temperature of 41.5 degrees and Bathinda registering 41.6 degrees Celsius.
In order to mitigate the effects of the heat wave, Bihar and Gangetic West Bengal have been issued a "severe" heat wave warning, prompting Chief Minister Mamata Banerjee to shut all educational institutions in the state until Saturday. Tripura has also said that all government and state-aided schools will be closed from April 18 to 23 due to heat wave-like conditions in the state.
Also Read: NIA takes over probe into attack on Indian mission in London
Climate scientist Kieran Hunt believes that India is experiencing frequent and severe heat waves due to two reasons. Firstly, the Indian government's definition of a heat wave is fixed, so as background temperatures increase, less and less strong anomalies are required to surpass the heat wave definition threshold. Secondly, the weather patterns associated with these anomalies - high pressure over north India, leading to dry, sunny, clear conditions with weak wind - are also increasing in frequency.
Above-normal temperatures along with heat wave conditions are expected in most parts of India till May 31, potentially lowering crop production and hurting the efforts to control food costs.
Also read: 17 arrested in California Gurdwara shootings, machine gun and AK-47 seized
- With inputs from agencies