PTC News Desk : Two days after India's historic achievement with the successful landing of Chandrayaan-3 on the Moon on August 23, a businessman and educator, Rupesh Masson, hailing from Jammu and Kashmir, completed a unique transaction: he purchased land on the Moon.
Rupesh Masson, a 49-year-old regional director of UCMAS for Jammu and Kashmir and Leh, revealed the details of his lunar real estate to HT. He acquired land in a specific area known as "Luna Earths Moon, Tract 55-Parcel 10772," identified as "Lacus Felicitatis" or the "Lake of Happiness." Masson finalized the purchase through The Lunar Registry in New York City, and the certification was completed on August 25.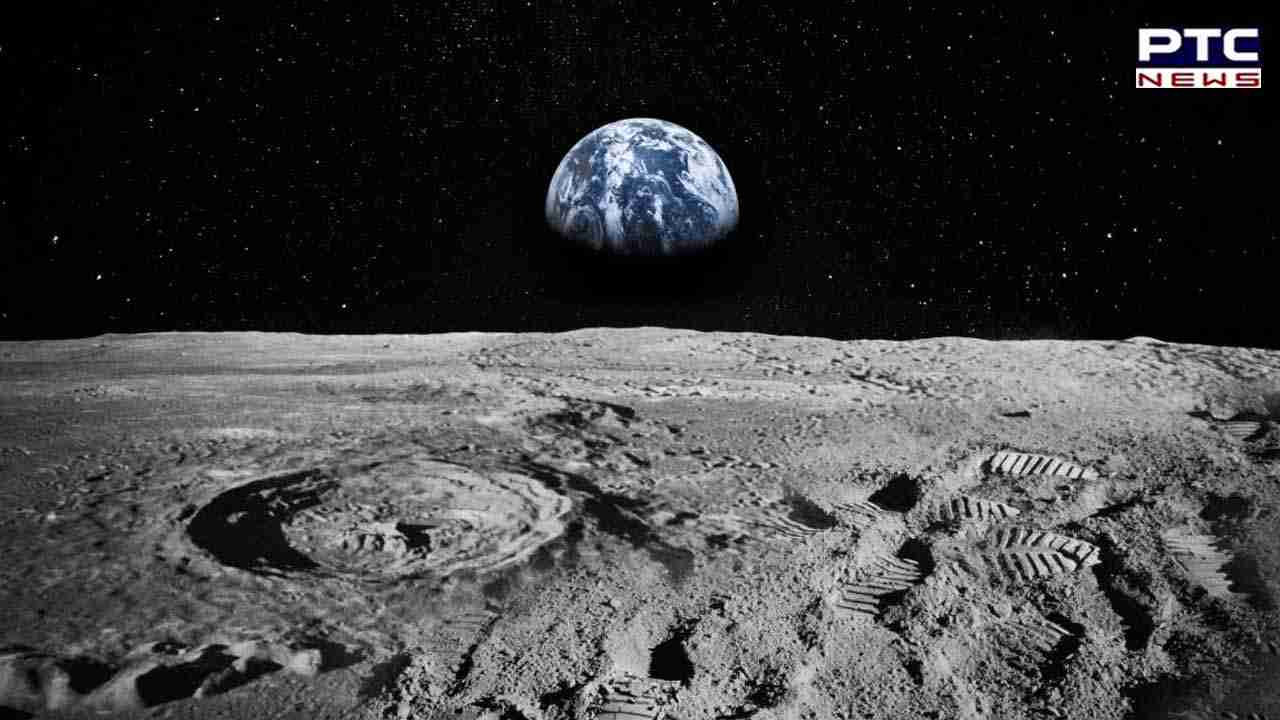 In a conversation with HT's Ravi Krishnan, Masson shared the reasoning behind his unique investment. He expressed that the idea of owning land on the Moon represents humanity's curiosity about what lies beyond and signifies a quest for deeper self-understanding.
Masson further elaborated that the Moon could serve as a symbol of hope for the future and offer a cost-effective psychological retreat for individuals facing the challenges of climate change. He suggested that the acquisition of lunar property might provide a sense of preparedness for an uncertain future.
Masson pointed out that around 675 celebrities and three former Presidents of the United States are among those who own extraterrestrial land on the Moon and various other celestial bodies.
The success of India's lunar mission, Chandrayaan-3, has also stimulated interest in lunar real estate. The Lunar Registry's official website noted, "Due to extremely high order volume following the successful landing of Chandrayaan-3, we are currently experiencing lengthy processing and fulfilment delays." The entity acknowledged delays in document processing but assured customers of an expedited process while requesting their patience.
So, how does one go about purchasing land on the Moon? Rupesh Masson chose to buy a lunar plot through The Lunar Registry, acquiring land at Lacus Felicitatis (Lake of Happiness). The current rate for land at this lunar location is ₹2,405 per acre ($29.07/acre), as displayed on the website. There are also other lunar locations available for purchase, such as the Sea of Rains and Bay of Rainbows.
The International Lunar Lands Registry (ILLR) was established in 1999 to provide a standardized and simplified system for registering claims to real property on the Moon. This fascinating endeavor represents not only a unique investment opportunity but also a testament to human curiosity and exploration beyond our terrestrial boundaries.
Also Read: Aditya-L1: Countdown begins for India's landmark mission to the sun
- With inputs from agencies