Joshimath, January 7: All construction activities in and around Joshimath in Uttarakhand Chamoli district have been halted in the wake of cracks that have appeared in buildings in the town due to land subsidence, District Magistrate Himanshu Khurana said on Saturday.

The District Magistrate said all construction work had been halted in view of land subsidence in Joshimath. Uttarakhand Chief Minister Pushkar Singh Dhami is scheduled to visit the town and conduct physical inspections of the land subsidence-affected areas.
Also Read | Punjab extends winter vacations in schools till January 14
"In view of the local situation in Joshimath, all kinds of construction work has been stopped until further orders. The Chief Minister will physically inspect the landslide-affected areas of Joshimath and will also visit the relief camps here," the DM said.
Locals of Joshimath blocked the Badrinath Highway on Thursday morning to protest and get the government and administration to take the matter of land subsidence seriously.
According to the Chamoli district administration statement on Friday, out of 561 establishments, 153 in Ravigram ward, 127 in the Gandhinagar ward, 28 in the Marwadi ward, 24 in the Lower Bazaar ward, 52 in the Singhdhar ward, 71 in the Manohar Bagh ward, 29 in the Upper Bazaar ward 27 in the Sunil ward and 50 in Parsari have reported cracks, due to which the operations of Hotel View and Malari Inn were restricted under the Disaster Management Act, 2005, till further orders.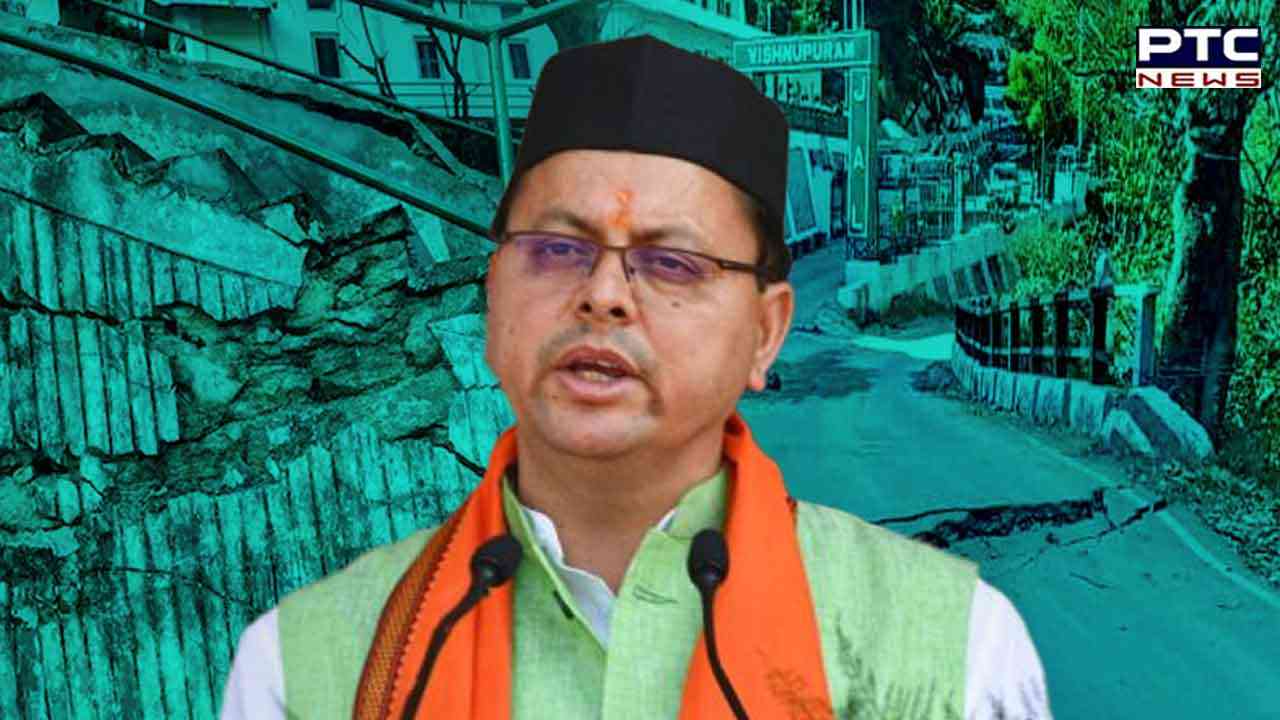 On Thursday, nine families were displaced, including four families in Joshimath Municipal Corporation, one from Gurudwara Joshimath, one from Tourist Hostel, Manohar Bagh and others. A total of 38 families have been displaced so far.
Also Read | Mid-air peeing incident: Mumbai man Shankar Mishra sacked by his company Wells Fargo
Notably, Joshimath Municipal Chairman Shailendra Pawar said huge cracks appeared in the houses due to water leakage from inside the ground in the Marwadi ward.
Meanwhile, with the continuous landslide in the Joshimath, the state government has dispatched a team of experts to the area to assess the situation.
The teams from National Disaster Response Force (NDRF) have also been deployed in the area as a precautionary measure, Chamoli Chief Development Officer (CDO) Lalit Narayan Mishra said on Friday.
- ANI