Dehradun, January 7: Chamoli DM Himanshu Khurana on Saturday said there was no subsidence in the entire area of Joshimath, but there was a part of the city where there were cracks which was not big.

Speaking to ANI, Chamoli District Magistrate Himanshu Khurana said, "There is no subsidence in the entire area of Joshimath, there is a part of the city where there are cracks, but it is not big. There is a special place where cracks have increased."
He said the reasons were being ascertained by the scientists. The District Magistrate said there was no earthquake in the entire Joshimath, that was why they were able to resettle the people in Joshimath itself.
"The work of shifting the affected people to safer places is being done at a fast pace. At present people will be shifted by acquiring safe hotels inside Joshimath." He said land was being searched for a big shelter home.
"In Joshimath itself, the land of the Horticulture Department has also been searched for the construction of the shelter," he added.
Also Read | Joshimath sinking: Uttarakhand CM says topmost priority is to rescue everyone
Meanwhile, the Uttarakhand Government sanctioned funds from the Chief Minister's Relief Fund for providing houses at cheaper rates to the displaced families due to the landslide in Joshimath. As per the instructions of Chief Minister Pushkar Singh Dhami, houses will be provided at the rate of Rs 4,000 per month for six months.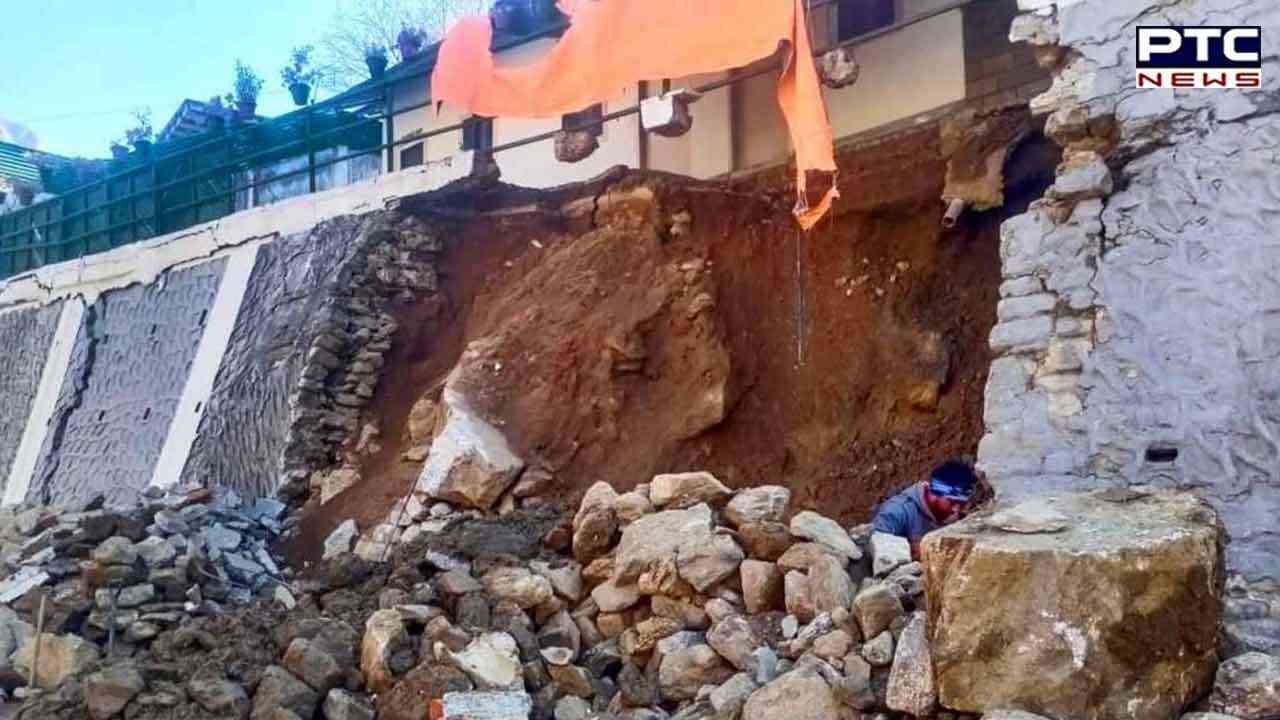 The affected families, whose houses are not fit for habitation due to damage to their houses or those families who have become homeless, are being given shelter in rented houses at safe places, under the Joshimath municipality tehsil of Chamoli district.
Earlier on Saturday, CM Dhami said the scientists were looking into the cause of the land subsidence in the state's Joshimath and the first priority remained to ensure that people were taken to safer areas.
CM Dhami also conducted a survey of the areas in the town where houses and other establishments, roads and fields had displayed cracks due to land subsidence. He also met with displaced families who were relocated after cracks were seen in their houses.
Also Read | Joshimath sinking: CM Dhami inspects affected areas, meets families
Incidentally, huge cracks have been seen in houses, roads and fields and many houses have suffered subsidence. Cracks have been found at several places on the Joshimath-Malari border road, which connects the India-China border, due to landslides in Joshimath. A large part of the Badrinath National Highway is also in the grip of landslides.
- ANI