New Delhi, March 28: Aam Aadmi Party (AAP) releases a new poster against Prime Minister of India 'Modi Hatao Desh Bachao' in 11 languages in the national capital on Tuesday.
A massive public meeting was organised by AAP on March 23 at Jantar Mantar under the slogan 'Modi Hatao Desh Bachao'. The meeting was addressed by AAP supremo and Delhi Chief Minister Arvind Kejriwal. Punjab Chief Minister Bhagwant Mann was also present in the meeting. The party's Delhi state convenor Gopal Rai announced that on March 30, the AAP would put up the posters across country of 'Modi Hatao Desh Bachao'.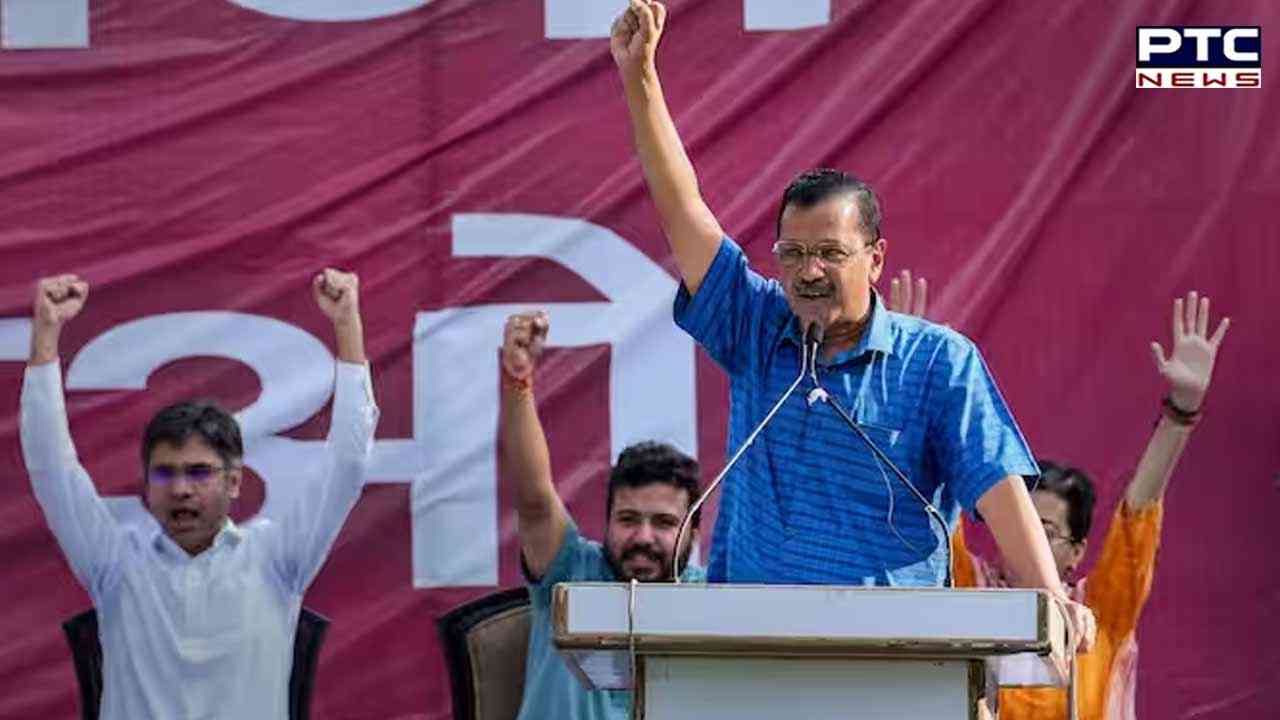 Also Read: HC rejects Manisha Gulati's plea challenging her removal as women panel chief
According to information, apart from Hindi, Urdu, English and Punjabi, the posters have also been released 11 languages including Gujarati, Telugu, Bengali, Oriya, Kannada, Malayalam and Marathi.
However, on March 22 according to information the Delhi Police has registered over 100 FIRs while six people have been arrested for objectionable posters including those against PM Narendra Modi across the city. There were also allegations made that some parts of Delhi had posters with the caption "Modi Hatao Desh Bachao".
According to the police, FIRs were registered in different districts across the city under sections of the Printing Press Act and Defacement of Property Act. No mention of printing press or publishers were mentioned.
Later on March 23, Chief Minister Arvind Kejriwal hit out at the Centre over the action by Delhi Police against persons, who allegedly put up objectionable posters on Prime Minister Narendra Modi across the city.
Weighing on the poster row, the Delhi CM, in a press briefing, said, "Why is PM Modi so scared? Why is he so insecure? This is a normal poster anyone can put up such posters in a democracy."
Also read: EPFO fixes 8.15 pc interest rate for 2022-23
- ANI