New Delhi, June 04: In what is being described as India's deadliest train accident in over two decades, a horrifying scene of destruction unfolded in Odisha as the wreckage of a train lay scattered, stained with blood.
The Ministry of Railways has mobilized significant resources to carry out restoration work at the accident site in Balasore, with a sense of urgency. Late on Saturday night, the ministry announced the deployment of more than seven poclain machines, two accident relief trains, and three to four railway and road cranes to expedite the restoration of the tracks.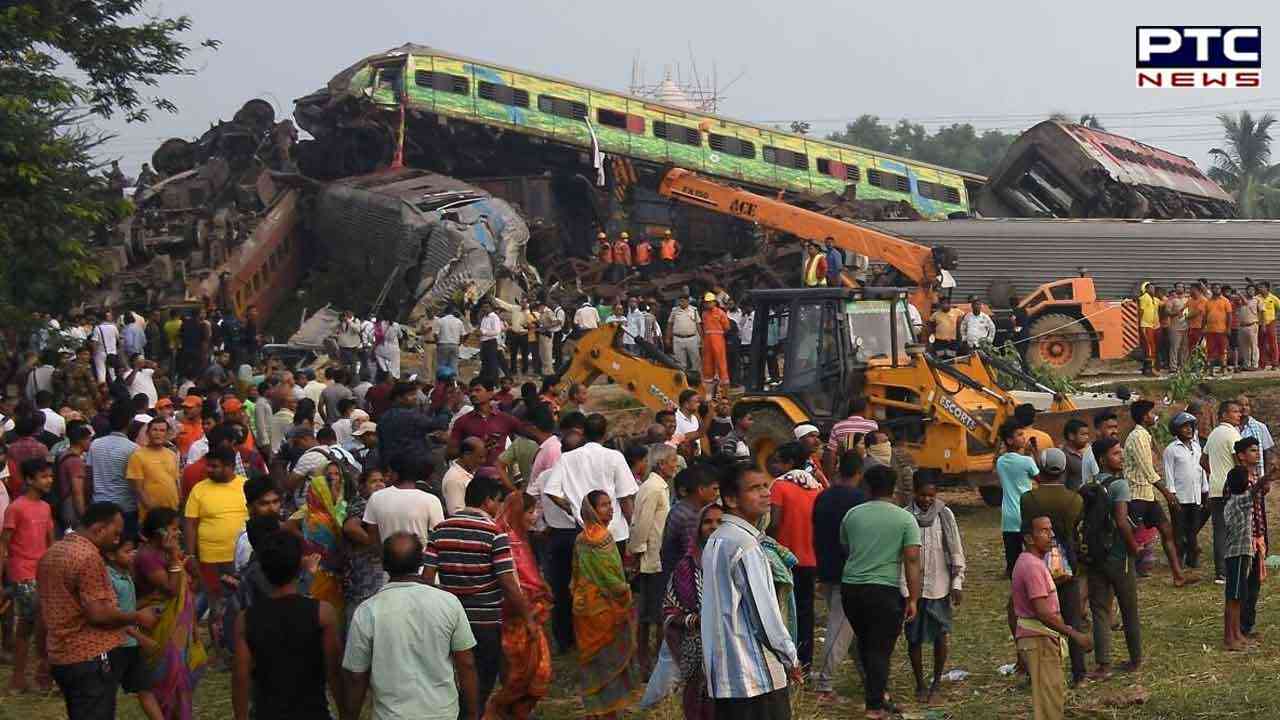 Aditya Kumar Chowdhary, the Chief Public Relations Officer of South Eastern Railway, stated that efforts are underway to restore traffic on the damaged tracks as soon as possible.
Also Read: Railways minister prioritises restoration efforts over political debates in Odisha Train Tragedy
Aerial footage captured the coordinated efforts of cranes and poclain machines as they worked together to remove the train's engine from the tracks.
The death toll currently stands at a devastating 294, with over 1,000 individuals injured in what is being considered one of India's worst accidents. The hospitals in Balasore are overwhelmed with an influx of patients, while the arduous task of identifying the deceased continues as desperate relatives search for their loved ones.
Opposition leaders have wasted no time in raising concerns about railway safety issues and potential lapses that led to this tragic event, which marks the country's deadliest rail accident in over two decades. While the Congress party has decided to wait until the completion of rescue and relief efforts, several party leaders, including Randeep Singh Surjewala and Karnataka Chief Minister Siddaramaiah, have called on the rail ministry to provide transparent information regarding the horrific accident.
As the rescue operation nears its end, demands for the dismissal of the rail minister have gained momentum. Surjewala expressed his sentiment on Twitter, placing sole responsibility on the Modi government and the rail minister, calling for the minister's immediate removal. The Congress party member posed numerous questions to the prime minister in relation to the tragic accident.
Chhattisgarh Chief Minister Bhupesh Baghel also criticized Railways Minister Ashwini Vaishnaw, suggesting that he should tender his resignation. Baghel questioned the morality of the government and the Bharatiya Janata Party (BJP), emphasizing that if they speak about morality, the rail minister should step down.
Prime Minister Narendra Modi paid a visit to the accident site in Balasore district on Saturday, where he was briefed by Vaishnaw and disaster management officials. He also met with some of the injured victims at the hospital.
Expressing his deep sorrow, the prime minister promised that those found guilty would not be spared and would face strong action. He instructed authorities to conduct a thorough and expedited investigation into the tragedy, while emphasizing the government's increased focus on the safety of rail passengers.
Also Read: From 1980s to 2023: India's top 10 deadliest train crashes
- With inputs from agencies