Mumbai, September 14: Amid heavy rains, a private aircraft skidded off the runway and crashed during its landing at the Mumbai airport on Thursday evening.
The aircraft had six passengers and two crew members on board. No casualties have been reported as of now. However, all on board were injured and have been admitted to the hospital.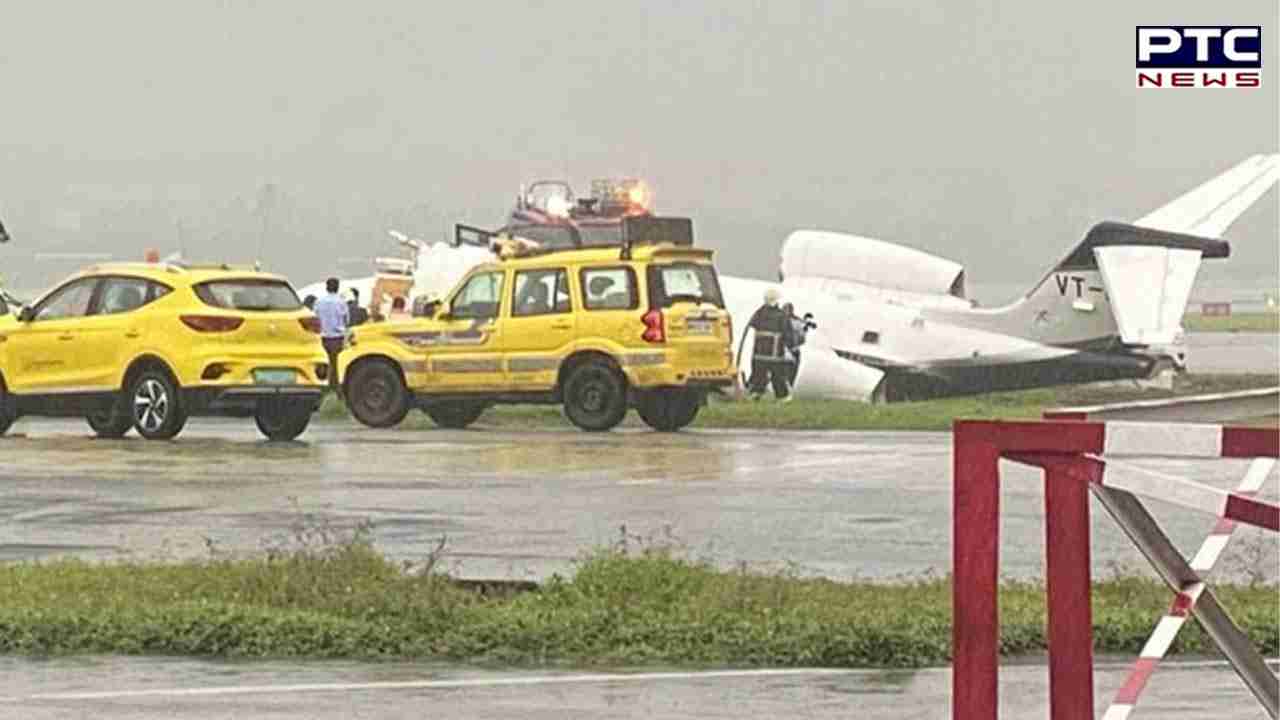 According to Directorate General of Civil Aviation (DGCA), the Learjet 45 aircraft with registration VT-DBL, operated by VSR Ventures, experienced a runway excursion during its landing on runway 27 at the Mumbai airport. The incident occurred while the flight was en route from Visakhapatnam to Mumbai. On board were a total of six passengers and two crew members. The runway had a visibility of 700 meters during heavy rain at the time of the incident. Fortunately, there have been no casualties as of now, the DGCA added.
The runway had been temporarily closed due to the incident forcing diversion of flights. Multiple flights were also diverted
According to officials, two Vistara and one Akasa Airlines flight were diverted towards Bangalore airport. An Air India flight coming from Dubai was diverted towards Ahmedabad. Also a Vistara flight from Dehradun to Mumbai (DED-BOM) has been diverted to Goa Airport. A total of five aircrafts have landed at Surat airport and two flights are still hovering in the airspace.
Chhatrapati Shivaji Maharaj International Airport (CSMIA) spokesperson confirmed that it was not a crash and a aircraft had veered off the runway at Mumbai airport.
 Runway 27 has been reopened for operations following clearance from the DGCA (Directorate General of Civil Aviation) and ATC (Air Traffic Control) at 6:47 pm, as stated by one of the officials.
- PTC NEWS