New Delhi, March 20: The tussle between the Bharatiya Janata Party (BJP) and the Opposition MPs continued for the sixth day leading to the 10th adjournment of the Rajya Sabha on Monday since the second leg of the Budget Session of Parliament began.
The ruckus between Opposition and BJP created over Adani issue and Rahul Gandhi's remark in London over India democracy.
Also Read: Waris Punjab De chief Amritpal Singh's uncle, driver surrender in Jalandhar: Police
Minutes after the Rajya Sabha Chairman read that he has received "14 notices under Rule 267, and that nine among those have been received from the Congress", the ruckus started.
The Parliament is adjourned almost every other day.
Meanwhile, the ruling BJP members sought an apology from Gandhi over his democracy in India remarks in London and criticism of Prime Minister Narendra Modi.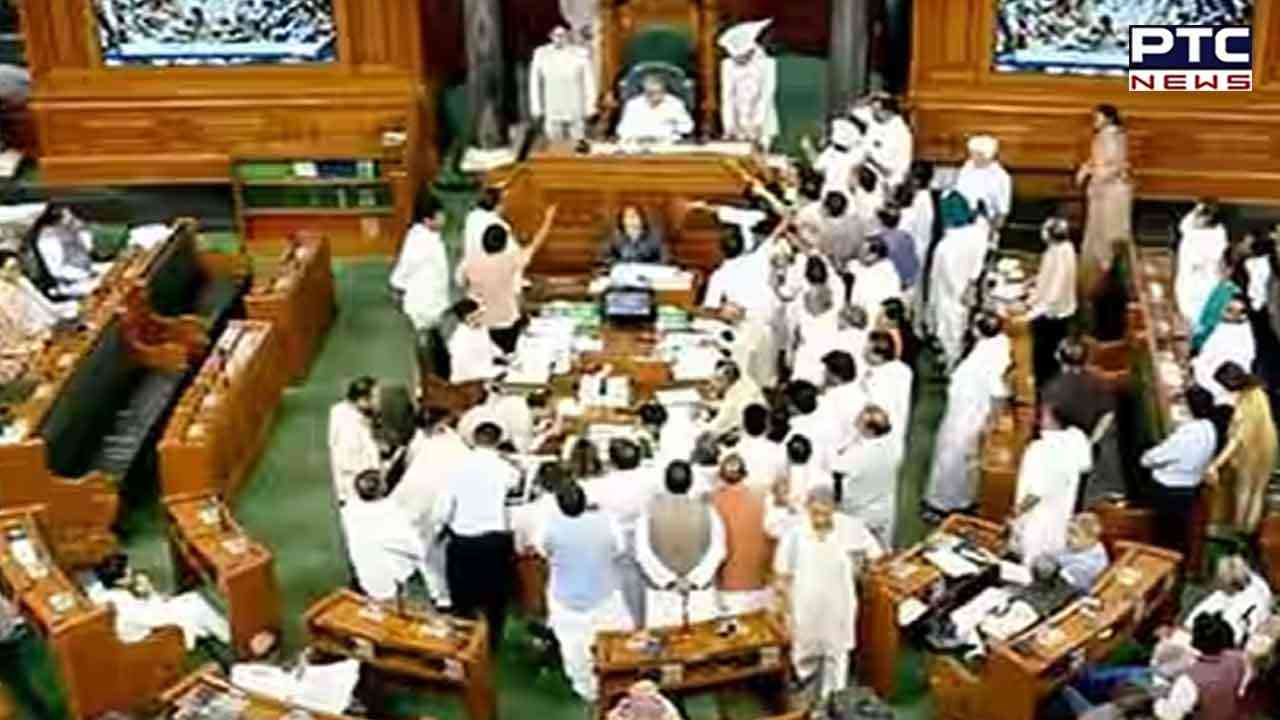 Congress leaders also raised objections and they also started speaking against the government demanding a probe into the Adani Group by a Joint Parliamentary Committee.
Notably, the Rajya Sabha faced adjournment for the whole day last Monday, Tuesday, Wednesday, Thursday and Friday too amid pandemonium as treasury benches sought an apology from Gandhi's remarks in London on democracy in India and the Opposition objecting the matter and demanded a probe into the Adani Group by a Joint Parliamentary Committee.
The Opposition leaders and members sought a probe into Adani issue by a Joint Parliamentary Committee (JPC) on Tuesday and accused the Centre of being silent on a report by a US firm that alleged stock manipulation and accounting fraud by the group.
Also Read: Waris De Punjab quest updates: UK officials vow to take security of Indian mission 'seriously' after vandalism
Meanwhile, while addressing the British parliament in London, Rahul Gandhi alleged that the "functioning microphones of Opposition leaders in Parliament are often silenced." He made several other allegations including on PM Modi, an 'attack on democracy', and the China issue. In Cambridge, the Congress MP again alleged that the Opposition's voice was being stifled in Parliament."
- ANI