New Delhi, December 31: Cricketer Rishabh Pant, who met with a serious car accident on December 30 morning, underwent a minor plastic surgery on his forehead on Saturday, the Delhi and District Cricket Association, Shyam Sharma, said.
Giving update on Rishabh Pant's health, DDCA director said he was currently out of danger. The surgery was conducted to treat his facial injuries. Earlier, his brain and spinal MRI scan results also came as normal.
Also Read | Rishabh Pant accident: CCTV captures moment when cricketer's speeding Mercedes crashed into divider

Indian wicketkeeper Rishabh Pant sustained serious burn injuries after his car collided with a divider near Uttarakhand's Roorkee on Friday morning. The accident took place as the cricketer dozed off while driving. He survived a near-fatal car accident as his Mercedes caught fire after hitting the divider. Rishabh Pant managed to break the windowpanes of the car to come out. He was driving alone and was on his way to Roorkee when the accident took place.
Also Read | Covid 19: Civil Aviation Ministry issues revised guidelines for international arrivals from 6 nations

Sources said MRI scans of his ankle and knees were likely to be performed later in the day. Earlier, the medical bulletin stated that Pant is stable and oriented.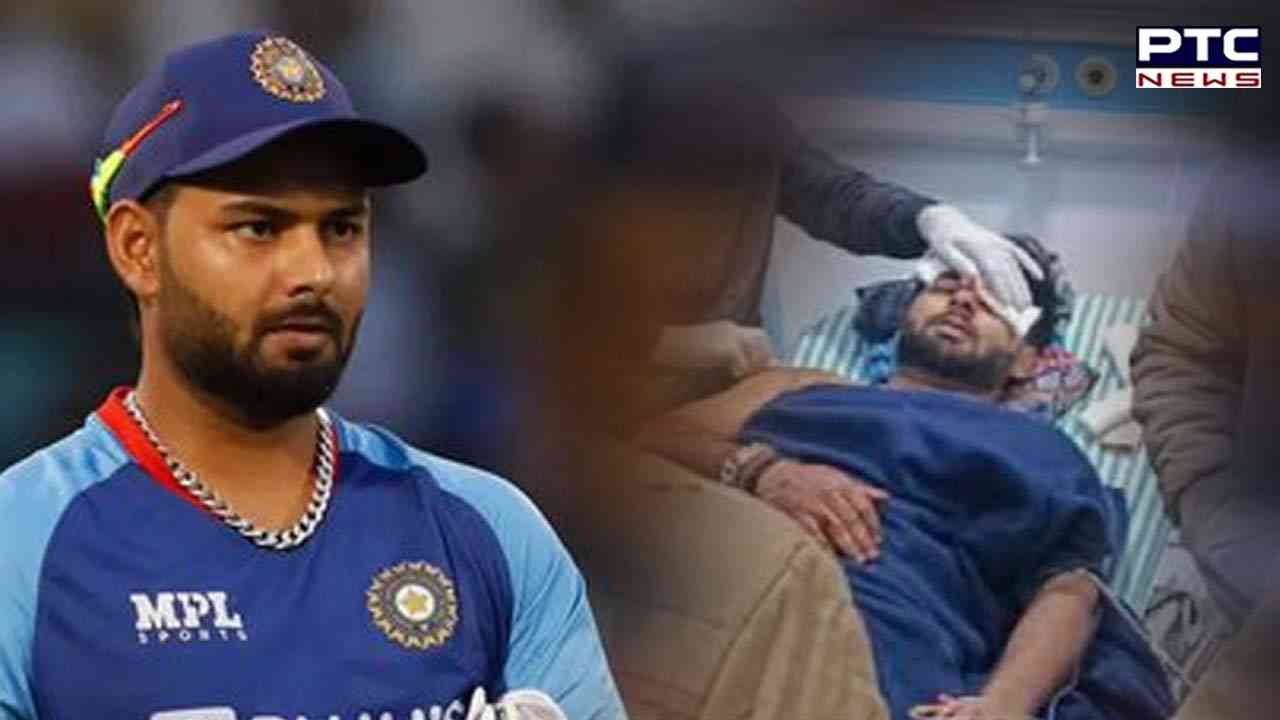 As per the BCCI's statement, Rishabh has two cuts on his forehead, a ligament tear in his right knee and has also hurt his right wrist, ankle, and toe and has suffered abrasion injuries on his back. Rishabh's condition remains stable, and he has now been shifted to Max Hospital, Dehradun.
- PTC NEWS