Viral Video: If a dog can, why can't we?
Recently, a video is going rounds on internet in which a bike rider and a pillion passenger wearing helmets while riding is a common sight in everyday traffic, but there is something unusual.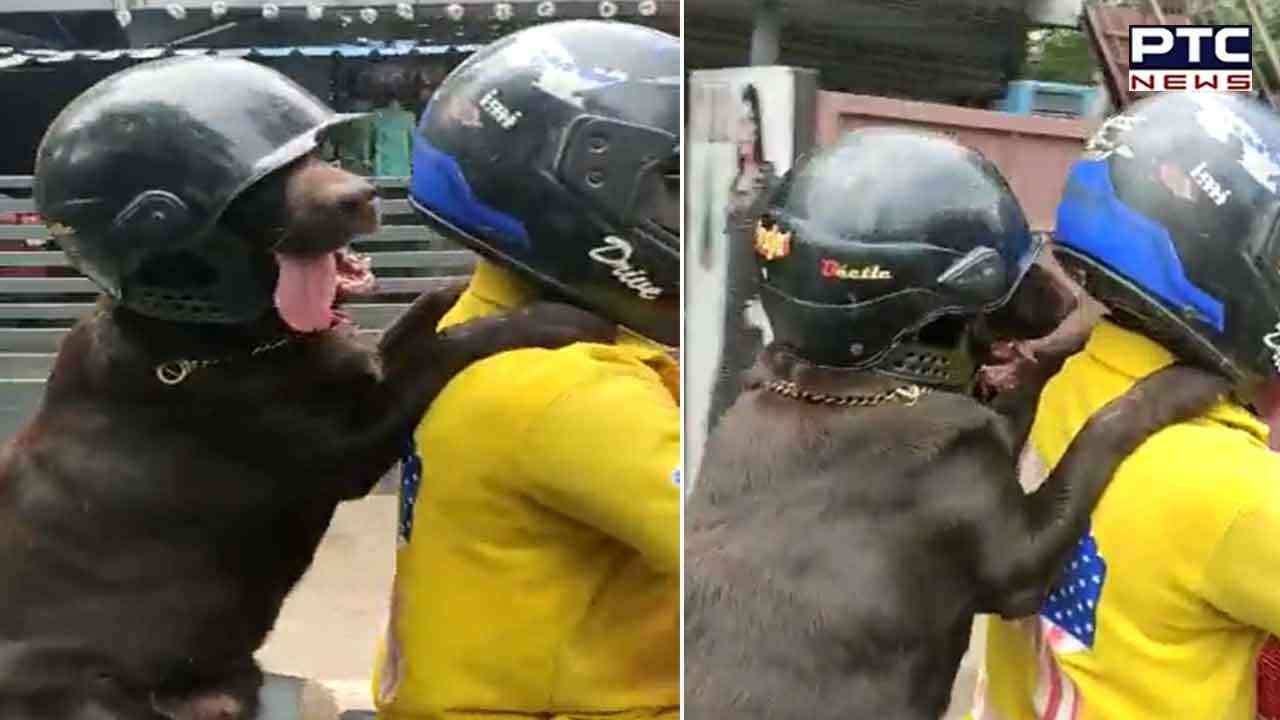 You will be shocked to know that the pillion passenger is a dog who is wearing helmet. Yes, you read it right! The internet is going crazy about a video of a dog riding a bike as a passenger.
Watch the viral video
The video has been shared by a common man Mohammed Nayeem username @PMN2463 on his Twitter handle and he captioned the video as "Rule is rule.. #WhatsApp #instagramdown #TamilNadu"
From the hash tags and number plate of the bike it can be said that the video and passengers are from Tamil Nadu.
In the video, a man can be seen riding a bike wearing a helmet and that a black Labrador is sitting behind him with its front two paws on the rider's shoulders. But, what catches everyone's eye is that the four legged animal is wearing a 'helmet.'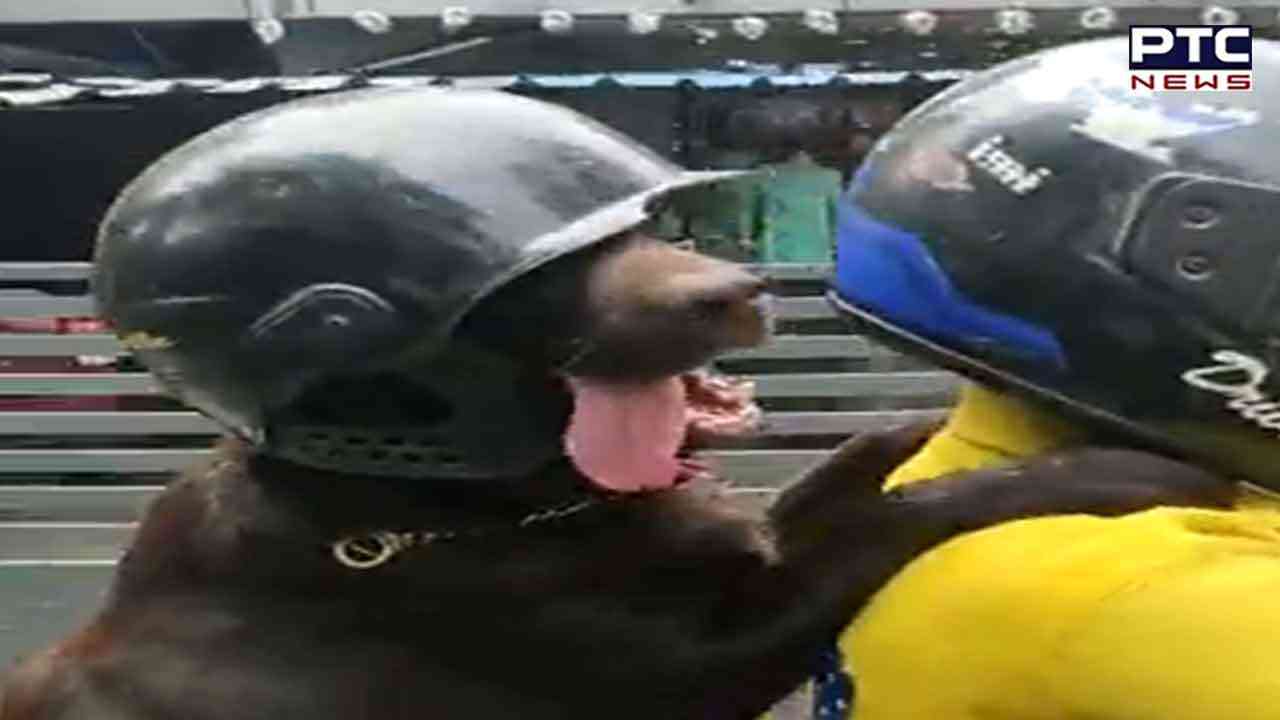 The dog's posture makes it appear as though a human is sitting there rather than a dog. Despite being outdated, this video is currently trending on social media.
The video received nearly 1 lakh views, 100 retweets, around 800 likes and several comments.
The reactions of viewers to this video are mixed; some are expressing displeasure, while others are thanking the person for caring for the dog so well.
Also Read: PSEB Results 2023: Class 10 result to be out soon; check dates, timings & website
"If you love someone, you care for them," wrote a user.
"I legit thought it was some lady with long hair until the biker went near them," wrote another user.
- With inputs from agencies