Sanatana Dharma row: The Bharatiya Janata Party (BJP) has seized upon DMK leader Udhayanidhi Stalin's controversial statement advocating the eradication of "sanatana dharma" to target the opposition bloc in India. This development comes ahead of state elections scheduled for this year and the 2024 Lok Sabha elections.
While the Congress party grapples with a response, senior leader KC Venugopal emphasised the importance of respecting all religions and maintained that every political outfit has the freedom to express its views. He stressed that the Congress ideology adheres to "Sarva Dharma Samabhava," which stands for religious inclusivity.
However, not all Congress leaders were in agreement. Kamal Nath, former Chief Minister of Madhya Pradesh, expressed his dissent, stating that Udhayanidhi Stalin's views were personal and did not align with his own.
A stronger response came from Karnataka minister Priyank Kharge, who asserted that any religion not promoting equality and human dignity could be considered a "disease."
Shiv Sena UBT leader Priyanka Chaturvedi defended "sanatan dharma" as the foundation of India, characterized by inclusiveness and embracing all faiths and identities. She criticised the BJP's "fake concern" and pointed to incidents of violence during protests in Maharashtra, a state ruled by the BJP and the Shiv Sena.
Udhayanidhi Stalin, the son of Tamil Nadu Chief Minister MK Stalin and a key member of the INDIA alliance, has faced criticism from the BJP and various Hindu religious groups for his comments.
While other members of the INDIA alliance, including the Aam Aadmi Party and Trinamool Congress, have yet to comment on the matter, smaller Tamil Nadu parties and Mr. Stalin's party colleagues have staunchly defended him.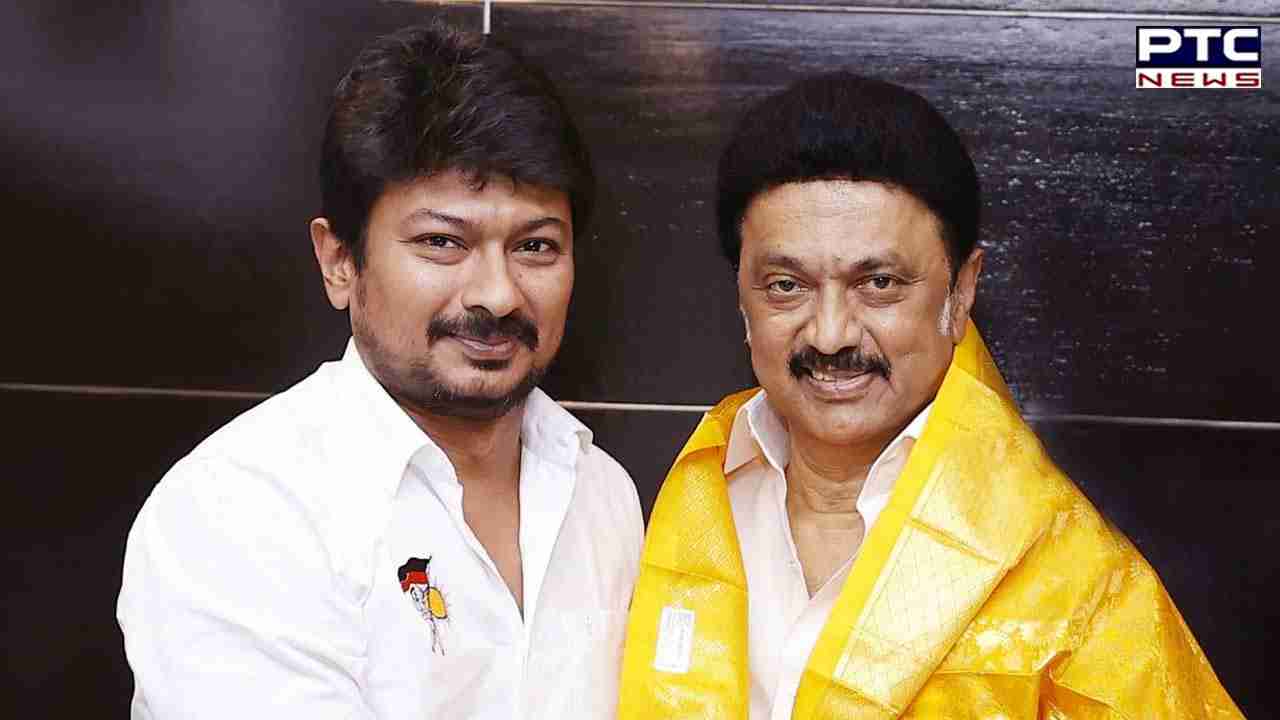 The controversy arose after Udhayanidhi Stalin expressed his desire to "do away with 'sanatana dharma'" to eliminate caste rigidity. He argued that the DMK, his party, is progressive and seeks to eradicate regressive attitudes.
BJP attacks Stalin for 'eradicate sanatana dharma' remark
Union Home Minister Amit Shah led the BJP's criticism of Udhayanidhi Stalin's statement, targeting the INDIA alliance ahead of upcoming state elections, including Rajasthan and Madhya Pradesh, and the 2024 Lok Sabha polls.
Shah characterised INDIA as "anti-Hindu" and an "attack on our heritage," framing Stalin's remarks as part of INDIA's "vote bank politics" and "appeasement" strategy.
Several BJP leaders, including JP Nadda and Rajnath Singh, demanded an apology from INDIA members for Udhayanidhi's statement. They accused INDIA of pursuing an "anti-Hindu strategy" in elections.
Former Karnataka Chief Minister Basavaraj Bommai criticized Stalin as "Hitler" and referred to INDIA as a coalition of parties willing to compromise the country's social fabric to attain power.
In response, Udhayanidhi Stalin defended himself, stating that his statement had been "twisted" by the BJP. He expressed his readiness to face any legal consequences, including a case filed against him with the Delhi Police on Sunday.
What did Udhayanidhi Stalin say?
Udhayanidhi Stalin made the controversial remarks at a writers' conference in Chennai, stating that "sanatana dharma is against the idea of social justice and must be eradicated." He later accused the BJP of distorting his statement and spreading misinformation while asserting his willingness to face legal challenges arising from his comments.
Also Read: Sanatana Dharma remark row: SC lawyer files complaint with Delhi Police against Tamil CM's son
- With inputs from agencies