Sri Ganganagar, January 15: Border Security Force (BSF) on Saturday night, recovered heroin worth Rs 30 crore and arrested two persons near the India-Pakistan border, informed BSF on Sunday.

According to the information from the intelligence agency of the BSF, on the night of January 14, 2023, two Punjab-based smugglers were caught at the India-Pakistan border near Sri Ganganagar (Rajasthan).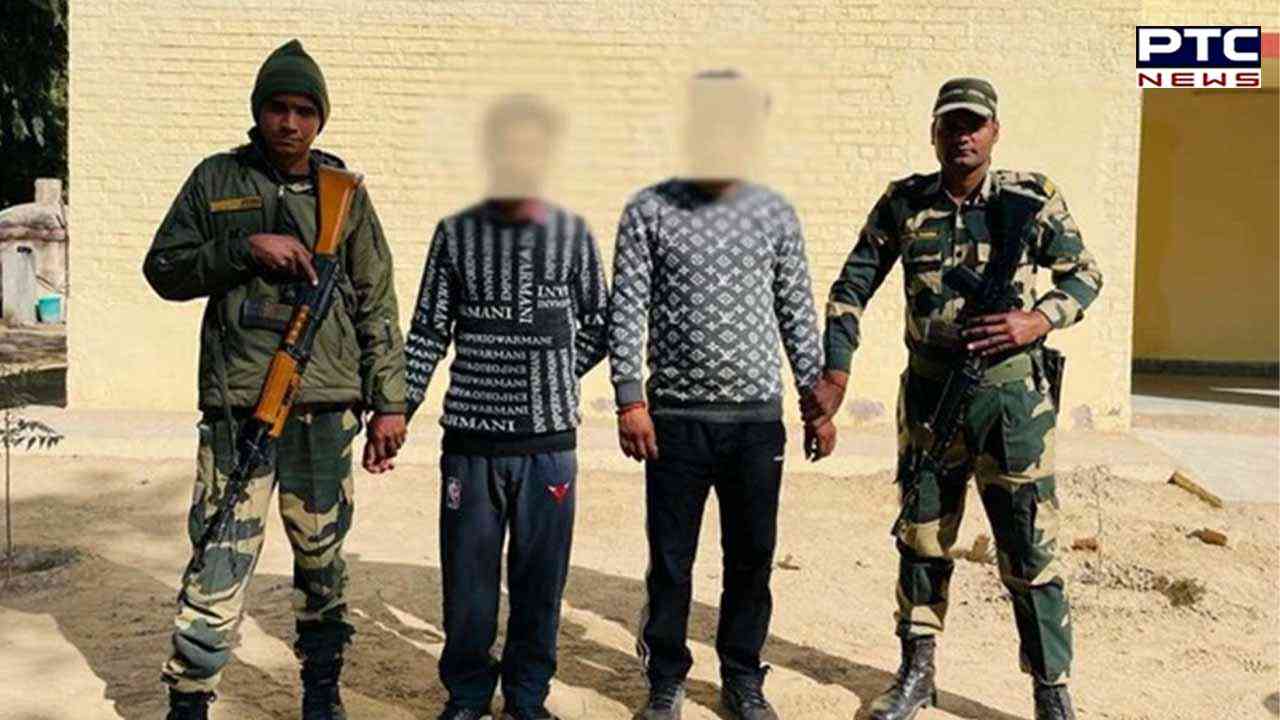 Also Read | Passenger on Delhi-bound IndiGo flight from Madurai dies after profuse mouth bleeding

The price of suspected heroin recovered in the international market is 30 crore. There were three bags drone dropped from Pakistan were recovered, containing 6 suspected heroin packets weighing approximately 6 kg including the packing material. The BSF troops fired on the drone and lobbed Illu bombs.
As per the report the search is still on for the two other smugglers who came from Punjab in a car, however, a car with a number plate of Punjab has been recovered. Soon, action will be taken for an investigation related to the recovered suspected heroin, car, and caught smugglers.
Meanwhile, six kg of heroin, worth around Rs 30 crore in international market, was seized today by the BSF personnel when Pakistani smugglers were trying to push the contraband near the MP Bais border outpost along the international border in Ferozepur sector. During routine patrolling early this morning along the border outpost, jawans noticed that Pakistani smugglers were pushing a pipe inside the Indian territory, BSF Punjab Frontier DIG, R S Katariya said.
Also Read | Congress MP Chaudhary Santokh Singh dies of heart attack during Bharat Jodo Yatra

- ANI