Bengaluru (Karnataka): A woman and her two-and-a-half year-old son were killed when an under-construction pillar of "Namma Metro" (Bengaluru Metro) on Outer Ring Road near HBR collapsed on Tuesday.
The incident was reported at 11 am. The victims were on a scooter when TMT bars erected for the construction of a pillar fell on their vehicle.
Also Read | Delhi's air quality worsens; temporary ban imposed on BS3 petrol, BS4 diesel vehicles

As per reports, while the woman and her two-and-a-half-old son died at the hospital, her husband and daughter have been hospitalised. The four of them were traveling on a bike when the incident took place.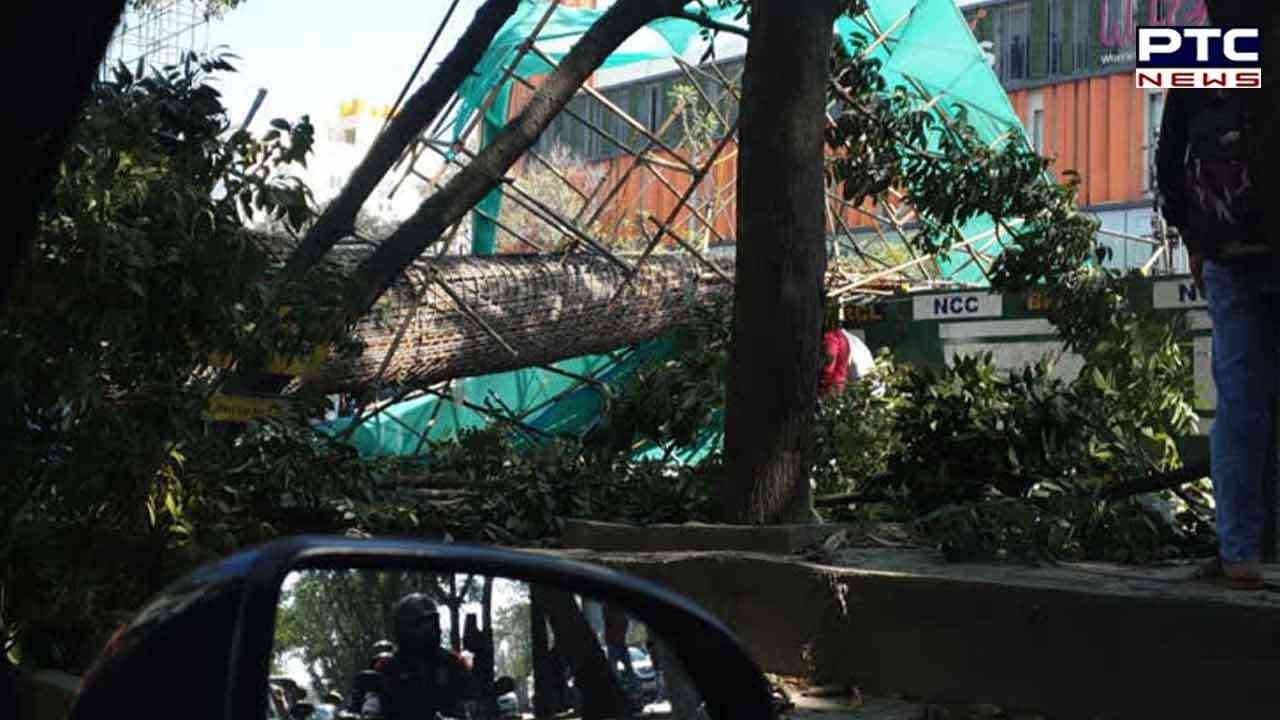 DCP, East Bengaluru, Bheemashankar S Guled, said, "This morning around 10:45 am, when the couple along with their twin children were travelling towards Hebbal when the metro pillar collapsed on the bike. The mother, Tejaswini and son Vihaan were seriously injured and shifted to Altis Hospital where both of them succumbed to their injuries. "
Also Read | Ministry cautions TV channels against broadcasting disturbing footages, distressing images
Meanwhile, Karnataka Chief Minister Basavaraj Bommai said the government would conduct an inquiry into the under-construction metro pillar collapse incident in Bengaluru which claimed two lives. The Chief Minister also assured of providing compensation to the grieving family. "We will inquire how the incident happened, and provide compensation to the affected family," he said.
On the other hand, Congress MLA Sowmya Reddy demanded the resignation of Chief Minister Basavaraj Bommai. "Karnataka Chief Minister must resign. It's a clear case of poor work and people have succumbed to it. Now, people of Bengaluru and Karnataka are fed up," Congress MLA Sowmya Reddy said on pillar collapse in Bengaluru.
- With inputs from agencies