Sambhal (Uttar Pradesh), March 17: The death toll from the roof collapse of a potato cold storage in the Chandausi area of Sambhal in Uttar Pradesh has risen to 14, an official said.

According to the district official, a total of 10 persons have been rescued so far. "A total of 10 persons were rescued from the debris and 14 are confirmed dead. Rescue operation is on," District Magistrate, Sambhal (UP) Manish Bansal added.
He said a magisterial inquiry had been ordered for further investigation. The DM said a case was registered under Section 304 of the Indian Penal Code (IPC) and the probe was underway.
"Rescue operation is on. A case was registered under Section 304 of the IPC and a probe is underway. Strict action will be taken against the culprits. Magisterial inquiry ordered for further investigation," he further said.
Uttar Pradesh Chief Minister Yogi Adityanath on Friday expressed condolence and announced immediate relief for the victims of the cold storage collapse incident in Sambhal which took place on Thursday.
Also Read | Poland first NATO member to pledge fighter jets to Ukraine
As per an official statement, the Uttar Pradesh government will give Rs 2 lakh each to families of the deceased and Rs 50,000 each to those seriously injured. In addition, it has also been announced that all injured will be given free treatment.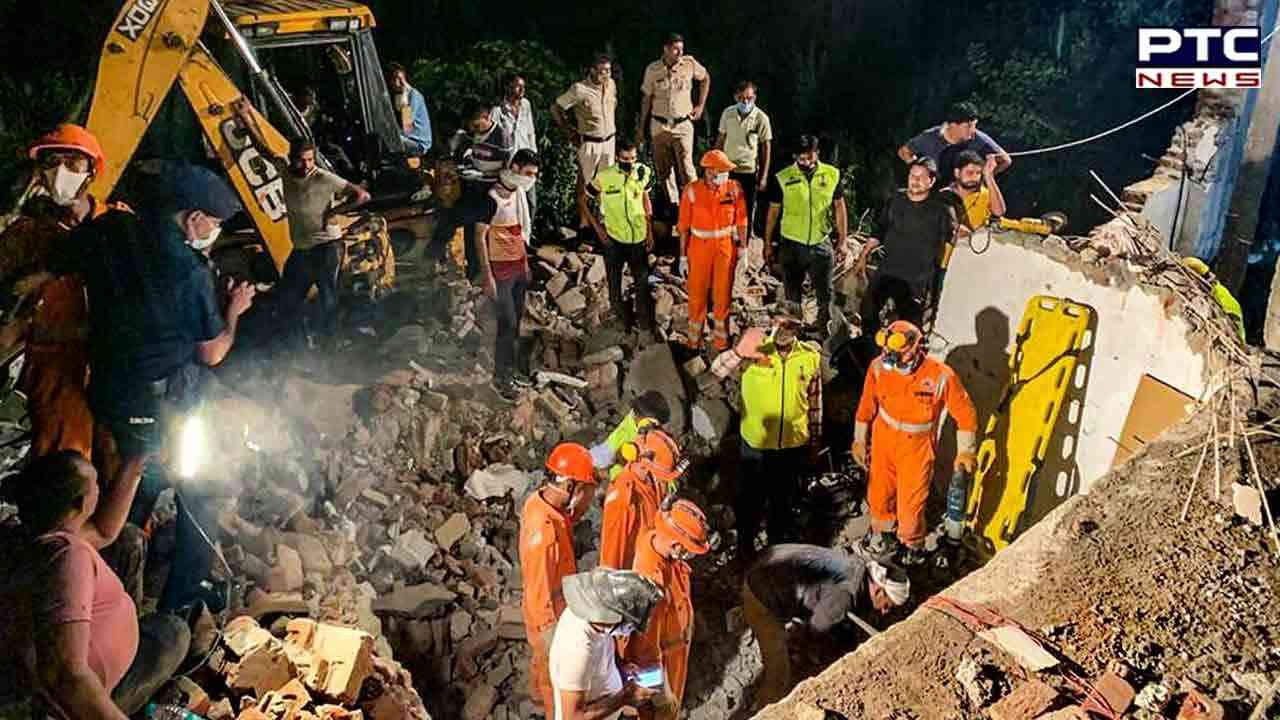 A committee had also been formed under the chairmanship of the Commissioner and the DIG, which would investigate the causes of the incident and submit a report soon, the statement added.
He also met victims of the Sambhal cold storage godown collapse in Moradabad. Earlier in the day, CM Yogi expressed condolence over the deaths in the roof collapse incident.
The National Disaster Response Force (NDRF) and State Disaster Response Force (SDRF) teams are carrying out rescue operations.
Also Read | Battling anxiety at work? Leaders with low self-esteem are most likely to pass on stress to their teams
- PTC NEWS