UP cold storage building collapse: Two owners of the cold storage godown in Uttar Pradesh's Sambhal whose roof collapsed and resulted in the death of 14 persons have been arrested.
The owners have been identified as Rohit Agarwal and Ankur Agarwal were arrested from Haldwani district in Uttarakhand.
Also Read: Lawrence Bishnoi shows jail barrack in part 2 of interview; is seen in his current look
As per the sources, both the owners have been booked under Section 304 (causing death by negligence of the Indian Penal Code (IPC).
The rescued people are still undergoing medical examinations.
Notably, the incident took place around 11:30 am on Thursday.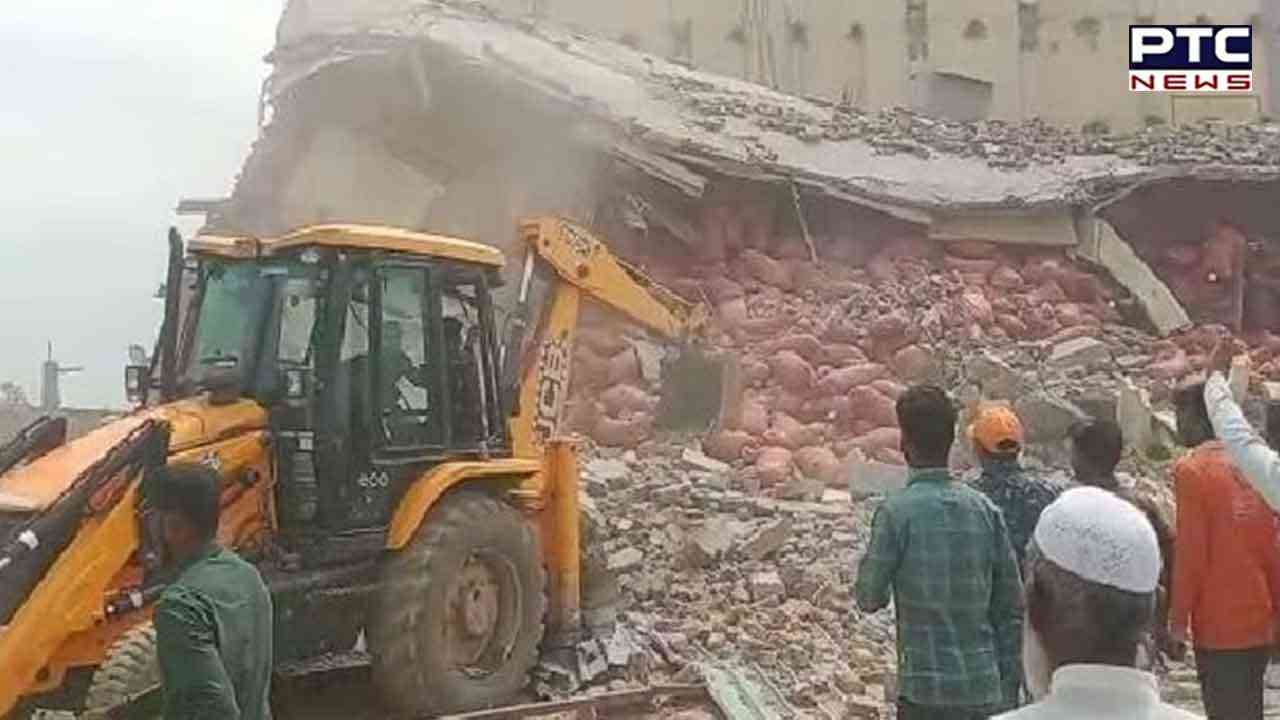 As per an official statement, the Uttar Pradesh government will give Rs 2 lakh each to families of the deceased and Rs 50,000 each to those seriously injured. In addition, it has also been announced that all injured will be given free treatment.
A committee had also been formed under the chairmanship of the Commissioner and the DIG, which would investigate the causes of the incident and submit a report soon, the statement added.
According to police, the collapsed roof was built only three months ago without the necessary permission from the administration and the quantity of potatoes stored at the cold storage was beyond its prescribed capacity.
Also Read: Rajasthan: One injured and 3 arrested in an encounter between police and Lawrence Bishnoi gang
In the ADM-level inquiry conducted into the matter, it was found that the part of the cold storage that collapsed was constructed some time ago and was not constructed by following the laid down standard, police officials stated.
- ANI