Manikaran Sahib Violence: A recent horrific incident from popular religious tourist destination Gurudwara Sahib Manikaran is going rounds on social media in which few tourists apparently Punjabis can be seen creating ruckus from the Gurdawara Sahib to the bus stand via Ram Mandir in Himachal Pradesh.
The tourists ransacked shops and houses in Himachal Pradesh's Manikaran in Kullu district.
Also Read: US: Two dead, six injured in fatal shooting at Georgia house party
The video also showed the miscreants pelting stones and waving batons and swords.
The cause of the provocation is yet to be ascertained.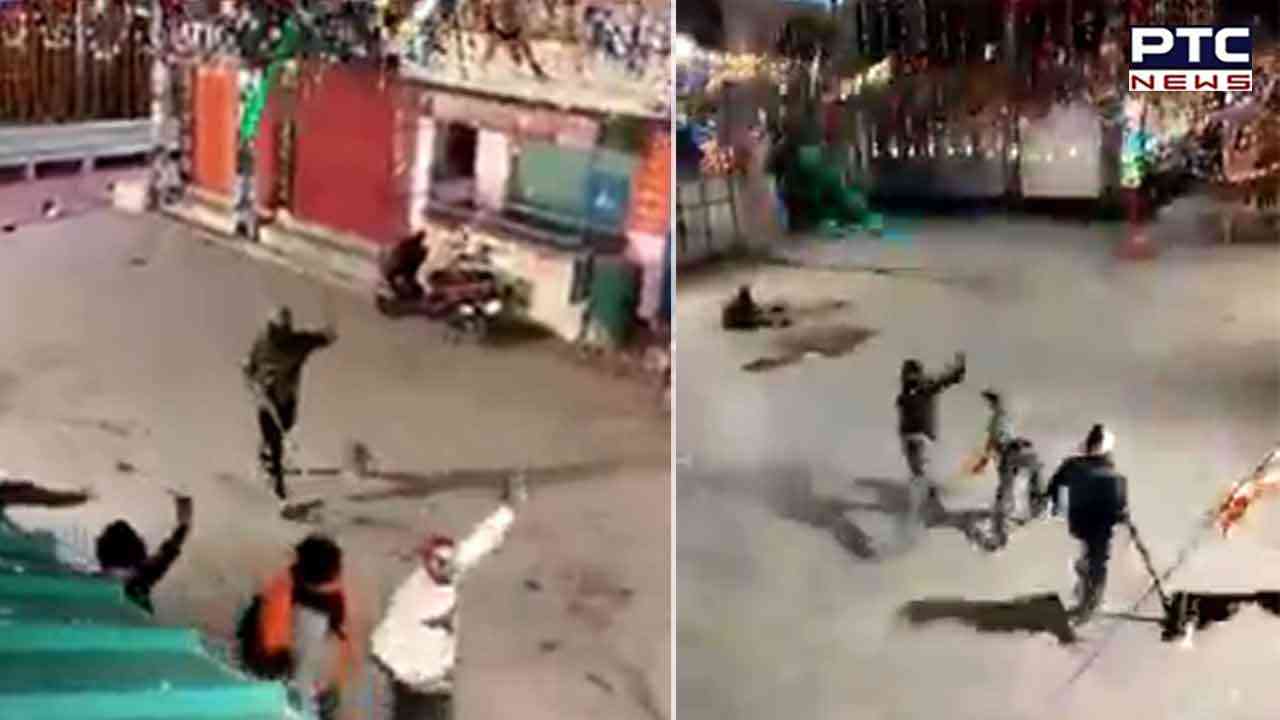 Meanwhile, Punjab Police DGP Gaurav Yadav on Monday took to his Twitter handle and stated that he situation in Himachal Pradesh's Gurudwara Sahib Manikaran is "totally peaceful" following reports that there was violence in the Kullu district.
He also urged people to maintain peace and harmony.
"Pilgrims from all parts of the country are welcome to visit without any fear," he added.
Meanwhile, HP Chief Minister Sukhwinder Singh Sukhu said that state is a peaceful place and everyone is safe here after reports of violence in the Kullu district.
While addressing media, Chief Minister said, "The situation is normal, any antisocial elements will not be spared either they are from Himachal Pradesh. Our people have spoken to the Gurudwara management and have also assured safety to them. This matter is neither political nor religious it was a clash between two groups of youth not everything is normal. We welcome all tourists here who come for Manikaran Gurdwara for homage in large numbers, Himachal Pradesh is a peaceful place and all are safe here."
Notably, Manikaran Sahib Gurdwara is located in the Parvati Valley on the banks of the Parvati River in the Kullu district of Himachal Pradesh.

It is known as a very important pilgrimage site for both Sikhs and Hindus. This gurdwara was also mentioned in the 12th Guru Khalsa by the Jian Gian Sikh.
- With inputs from agencies