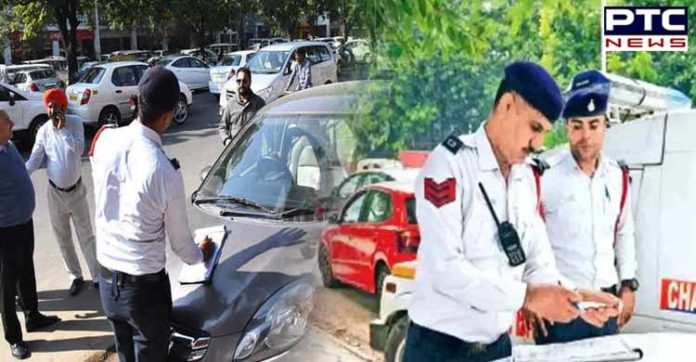 After new Traffic rules were implemented, the Chandigarh Police has issued over 185 challans under the amended traffic norms, here on Sunday. The Chandigarh Police established special Nakas in the city throughout the day and catching the traffic violators. As per the report of Indian Express, as many as 33 challans were issued for the offense of taking U-Turn, at the prohibited area. Likewise, 27 challans were issued for those who were not using the seat belt.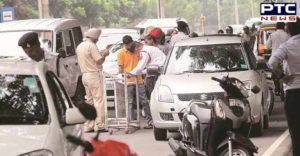 Moreover, 21 challans for those pillions riding without a helmet, 19 challans for violating the Zebra crossings, 17 challans for driving without helmet and 17 for the wrongly parked vehicles. Also, the Chandigarh Police has issued 10 challans for using mobile phones while driving, using dark tinted film, triple riding and wheel lock clamp. Similarly, three challans were issued for the taxi drivers, who were driving without the uniform and six challans for wrong parking removed by towing.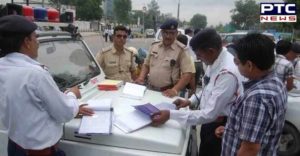 Meanwhile, there were two challans issued for jumping the red lights. However, there was no challan for offenses like driving without a license, driving on the cycle track, uneligible number plate, and dangerous driving. As per the new traffic rules, the fine has been hiked for the violations of traffic rules. The motorcycle driving without a helmet will have to pay Rs 1000 instead of Rs 100.
Also Read: Motor Vehicles Amendment Bill 2019 passed in Rajya Sabha: Here's a List of Revised Traffic Violation Fines
The penalty for rash driving has hiked from Rs 1000 to Rs 5000. Drink and Drive will have to be penalized by Rs 10000instead of Rs 2000. in case of driving without a seat belt, it will now be fined Rs 1000 instead of Rs 100. Likewise, the overspeeding will be fined Rs 2000 instead of Rs 400.
-PTC News