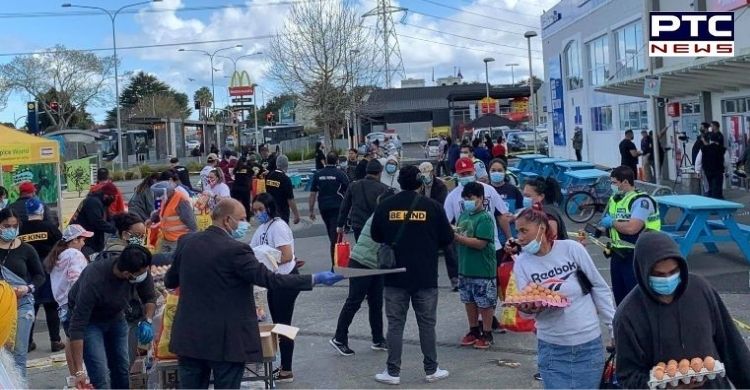 New Zealand Sikh Games, a community-sports organisation based in Auckland took the initiative to help the families and individuals in need with free food bags in the South Auckland region.

NZ Sikh Games supported by Papakura Koraconnect, Otara-Papatoetoe Local Board, New Zealand Kabaddi Federation, and The Otara Kai Village distributed free bags that include biodegradable and non-biodegradable food items that were picked up by 1500 individuals on August 29.

Last month, the New Zealand Sikh Games in collaboration with retail shops and other organisations had distributed face masks, stationery packs, and food bags to the community in different locations of Auckland.
Daljeet Singh, president of New Zealand Sikh Games, said that once level 3 lockdown was announced, the people started missing work affecting the income of the families. Therefore, it became necessary to think about our community members as people were once again falling short of basic resources to support their families. Hence, we decided to come out again and help in whatever capacity we can, Daljeet Singh said.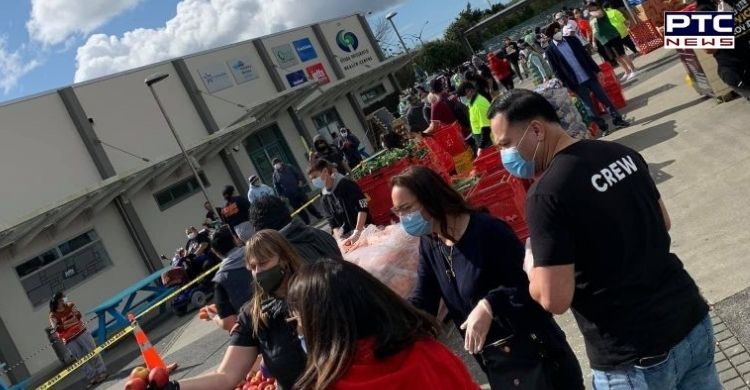 New Zealand Sikh Games collaborated with local board and vendors and arranged around hundreds of kgs of vegetables including potatoes, onion, carrots, cabbage, fruits such as apple, banana, milk, bread, eggs, sugar, sanitising items etc.
Also Read | Japan offers loan to India to fight Covid-19 pandemic
The volunteers from New Zealand Sikh Games worked long hours to arrange food items in unloading and packing it in food bags. Around 1500 individuals came to the Otara Kai Village with bags to pick up the food items maintaining social distancing.
-PTC News