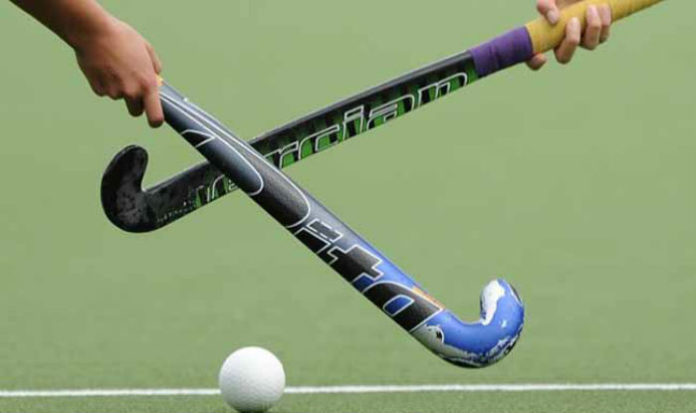 Playing to its game plan Germany edged out Pakistan by a solitary second half goal to earn full three points in a pool D match of Odisha Hockey Men's World Cup at Kalinga Stadium in Bhubaneswar on Saturday.
Though many had expected some fierce and pulsating hockey from this clash of two continental styles – South Asian and European – yet the game failed to excite the holiday crowd. Both teams played sound technical hockey allowing little room to each other to manoeuvre moves.
It was perhaps not the day for the Asian teams. After Malaysia were humbled by Netherlands, Pakistan a also went down fighting to its European opponent.
Pakistan did try to slacken the pace of the game to work out its moves but Germans were too crafty to get into the trap. They kept up the pace and continued to mount pressure with speedy moves. Germans are known to hold the narrow lead in crucial games against strong opponents. They did it today.
After a barren first half, Germany had to wait till the 36th minute to break the deadlock. It was Marco Miltkau who found the target in a run of play. Later in the 54th minute when Wellen hit the target with a rasping reverse flick drive, Pakistan contested the goal. The Video Umpire upheld Pakistan's assertion and disallowed the second goal.
The game did not witness many penalty corners. The only such award which came the way of Germany proved abortive.
Of the 28 games played these two hockey giants, Germany has won 13 and lost seven while the remaining eight have ended in draws. Germany has scored 68 goals against 53 scored by Pakistan. Incidentally Pakistan is returning to World Cup after missing the last edition at The Hague.
Man of the match: Germany beats Pakistan by Mats Grambusch second goal