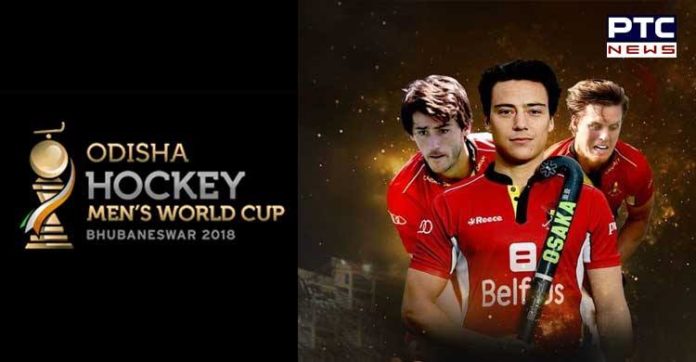 Odisha Hockey Men's World Cup
Action starts with Olympic runners-up Belgium notches up a hard fought victory
Action started in the Odisha Hockey Men's World Cup at Kalinga Stadium in Bhubaneswar on Wednesday with the Olympic silver medalist Belgium starting with a hard fought  win over Canada in a pool C game. Belgium won  2-1 after leading 2-0 at the breather.
Also Read: Vitality Hockey Women's World Cup: Olympic champions beat Asian Games champions to enter last 8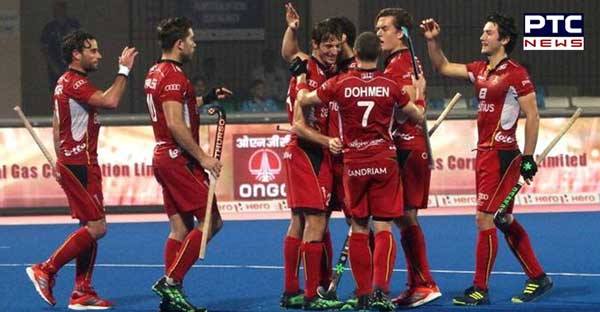 It was the 10th encounter between Belgium and Canada. Canada has never beaten Belgium and has lost seven of the earlier games while managing to draw the remaining two.
It was nearly half empty stadium when 28-year-old Felix Denayer, a veteran of 283 internationals, hoisted the first goal of the tournament. This  two-meter plus well built striker found the target in the third minute to set the scoring in this elite tournament of the International Hockey Federation (FIH) in motion.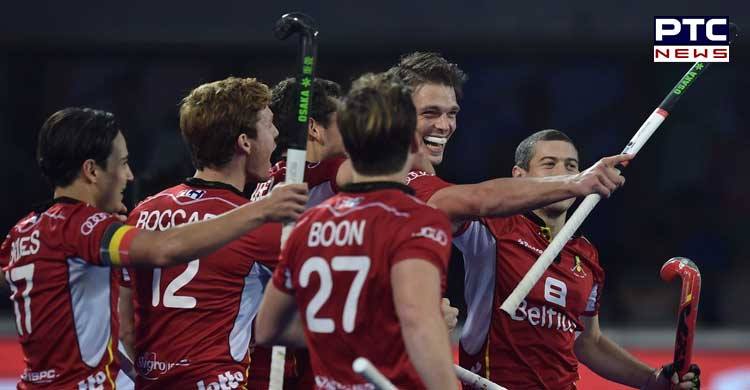 Also Read: Coach Harendra defends selection of junior players in World Cup squad
And before the teams broke for lemon break, skipper Thomas Bierals had added a goal in the 22nd minute after his earlier attempt in the 12th minute was turned down following a video referral, the first of the event, sought by Canada. One of the Belgian forwards had crossed the ball with the back of his stick before Thomas Birels had slammed it in the roof the net.
Mark Pearson of Canada had the distinction of scoring tournament's first penalty corner. In the 48th minute, Pearson found the target from a melee following the first penalty corner of the match.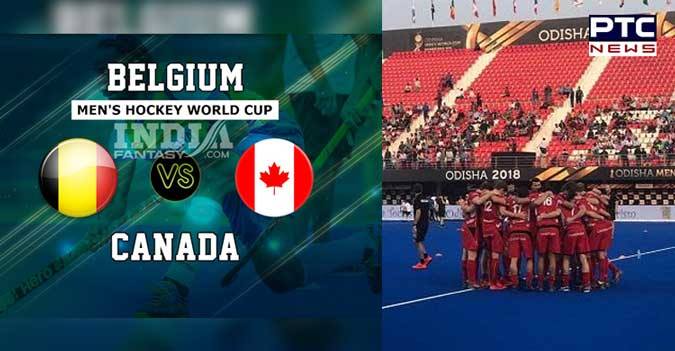 Also Read: World Hockey: India remains at number 6 while Australia takes no 1 spot
Belgium was lucky to end maximum three points from the game after Canada's heroic fight back in the fourth and final quarter.
Man of the match: Arthur van Doren
-PTC NEWS