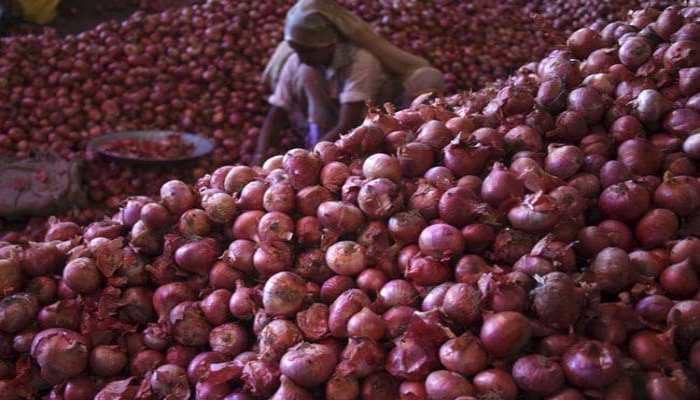 The Onion prices have again started burning a hole in the pocket of the common man. The price of onion has raise over Rs 100 per kg in the National Capital, while in other states, the price is over Rs 90 per kg. In August and September, the prices of onion touched Rs 80 per kg, which have again shot up due to the shortage. This crisis is triggered by the unseasonal rainfall in Maharashtra.
In Chandigarh, the price of onions have been peaked to Rs 80 per kg, while it was just Rs 50 per kg. Meanwhile, the prices of onions have soared high in the Bhopal as well. A vegetable vendor in Bhopal said, "There is supply crunch of vegetable as rains have destroyed crops. We are selling onions at Rs 80. Price of onions is expected to go up to Rs 120."
https://www.ptcnews.tv/as-smog-smothers-north-india-people-resort-to-air-purifying-indoor-plants-to-avoid-air-pollution/
Likewise, in Prayagraj, the unseasonal rainfall has led to the hike in the prices of onions. The price has spiked to Rs 70-80 per kg from Rs 40-50 per kg.
As per reports, the price might come under control in 10-15 days. An official release had said that Mother Diary will augment supplied of onions by sourcing quality onions from the open market for retailing in Delhi market. APMC Delhi will facilitate Mopther Diary in its operations.
-PTC News