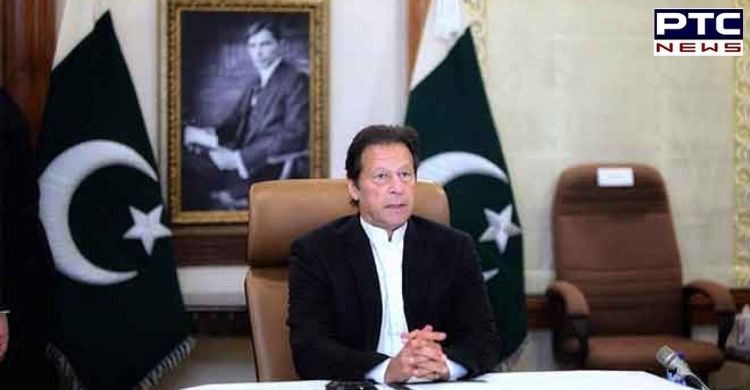 Islamabad (Pakistan), March 31: Ahead of the no-trust vote, Pakistan Prime Minister Imran Khan chaired National Security Committee (NSC) meeting on Thursday.

Pakistan Information Minister Fawad Chaudhry while detailing about the meeting had said that the NSC meeting will be held at PM House today at 2 pm, reported Geo News. Chaudhry had also stated that Khan has decided to address the nation later on the day.
Meanwhile, a debate on the no-trust motion against Khan is set to take place in Thursday's National Assembly session at 4 pm.
Chaudhry on Wednesday had revealed that Imran Khan met the military leadership of the country twice and added that the Pakistan Army is responsible for the national security of the country.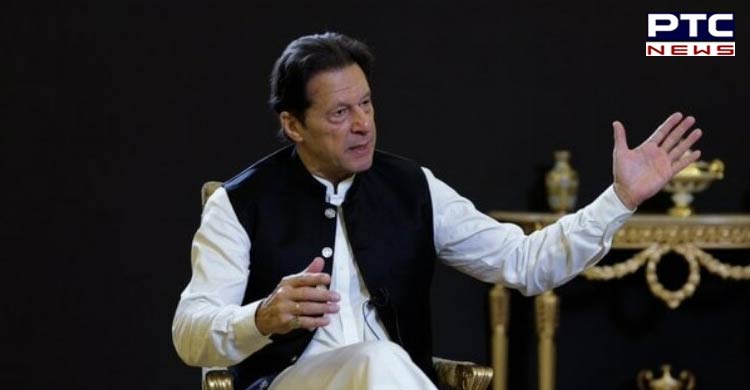 According to reports, both Army Chief General Qamar Bajwa and ISI Chief Lt Gen Hameed advised Imran Khan to resign before the OIC Conference on March 23 in Islamabad.
The premier had shared the "threat letter" with Cabinet members in an emergency meeting the day before. PTI's two major allies, the MQM-P and the Balochistan Awami Party (BAP), did not attend the meeting.
Also Read | Kejriwal slams BJP for vandalism, says 'Country's largest party indulging in hooliganism'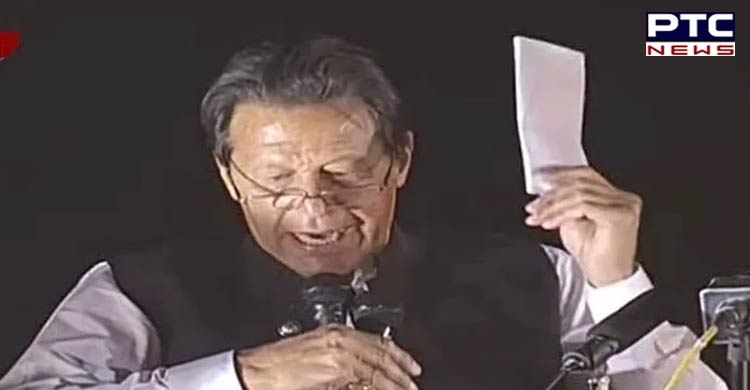 According to Geo News, Khan has decided to show senior journalists "written evidence" of the letter he claims contains proof of a foreign conspiracy against Pakistan's government.
Chaudhry also invited a group of media to meet Prime Minister Imran Khan where selected details of the letter were shared with them.
According to reports, Khan said that the letter he flashed on March 27 at a PTI rally was written by a Pakistani envoy stationed abroad and described it as "threatening."
The Pakistani National Assembly has a total of 342 members, with 172 forming a majority.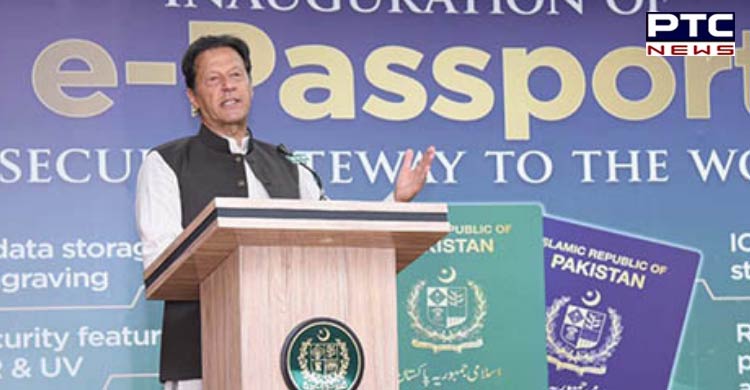 The PTI-led coalition has 179 members, with Imran Khan's PTI holding 155 seats and other major allies such as the Balochistan Awami Party (BAP) and the Grand Democratic Alliance (GDA) holding 20.
The opposition parties in Pakistan appear to have the support of 162 members of the house, and the three ruling coalition parties are expected to join them during the vote, allowing them to pass the majority mark.
On March 28, 161 members of the house voted in favour of a motion of no confidence in the government.
Also Read | Sonia Gandhi voices concern over MGNREGA budget allocation, payment of wages
-PTC News