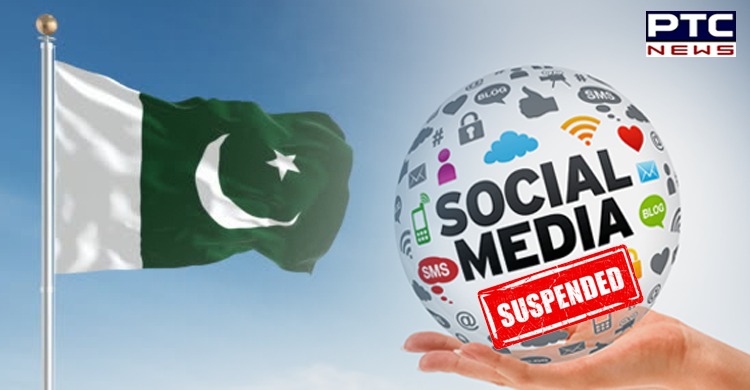 Ban on Social Media in Pakistan: In a major development, Pakistan Friday suspended all social media platforms for 4 hours, reported 24News HD TV channel.

As per the report, Pakistan's Interior Ministry issued a notification to impose a complete ban on all social media platforms from 11 am to 3 pm.
Also Read | Coronavirus breaks all records in India with more than 2 lakh cases in 24 hours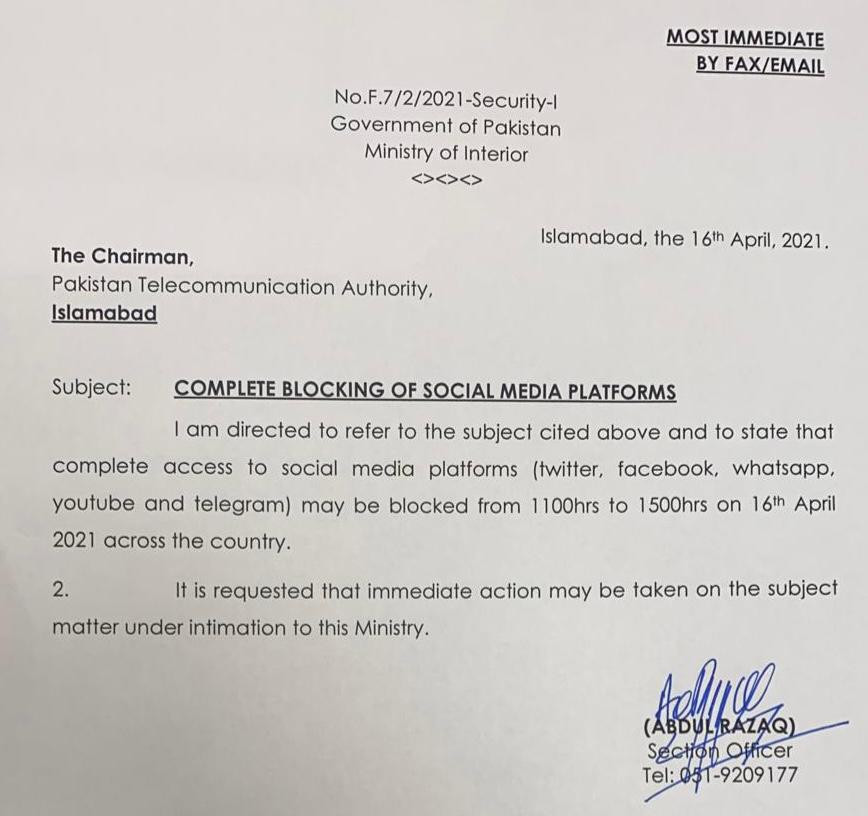 Meanwhile, the social media platforms including Twitter, Facebook, YouTube, WhatsApp and Telegram have been suspended in Pakistan from 11 am till 3 pm.

The ministry stated that the Pakistan Telecommunication Authority had ordered the suspension of social media platforms on its instructions.
Also Read | Hold Facebook, Twitter, WhatsApp responsible for spreading fake news: Plea in SC
The development was taken after a letter was sent to the PTA chairman by the interior ministry which had requested to take action against the issue "immediately".
Earlier, internet and mobile services were suspended in several parts of different cities in the country amid TLP protests.
Amid fears of another street power show from TLP, it had banned the religious-politico outfit. Likewise, it banned social media to stop spreading the protests that had turned violent in the recent days.
Click here to follow PTC News on Twitter
-PTC News