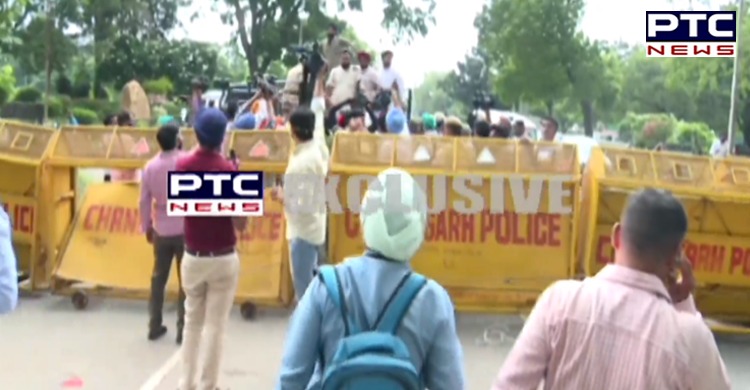 Para athletes in Punjab Protest: Para athletes in Punjab who made the nation proud are on the streets demanding jobs from the State government which was being a mute spectator in the whole scenario.
The Para athletes from Punjab started marching towards the residence of the Chief Minister Captain Amarinder Singh while the police had placed barricades to stop them.
Also Read | Punjab Civil Secretariat employees on strike from June 23-27
A scuffle broke out when the para-athletes tried to go ahead breaking the barricades. Later, Punjab Police detained several Para Athletes. Thus, the players stopped by and started protesting against the Punjab government.
Also Read | Coronavirus India: Quick Vaccination key to open economy and go back to normal, says Dr. VK Paul
As per the visuals, several medals were seen lying on the road while some of them were even broken.
The protest by Para Athletes in Punjab comes at a time when the unemployed teachers, government employees, and doctors have been protesting against the state government.
While Para Athletes and unemployed teachers are seeking jobs, the government employees and doctors are unhappy with the recommendations made in the 6th Pay Commission.
However, there has been no response from the Punjab government on all of these protests. Though the government held a meeting on the issues of unemployed teachers it was of no outcome.
Click here to follow PTC News on Twitter
-PTC News