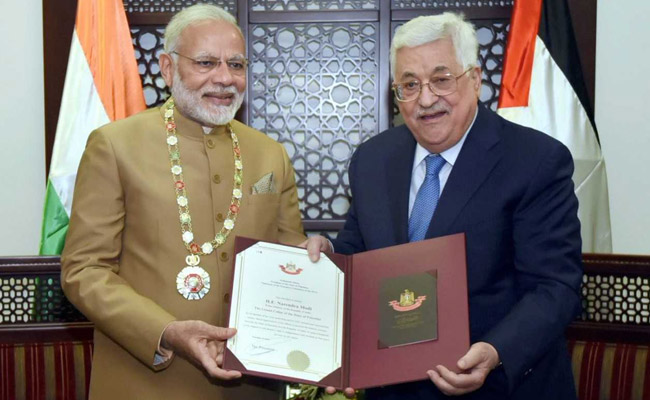 PM Modi Conferred Grand Collar Of The State Of Palestine: Palestinian President Mahmoud Abbas conferred the "Grand Collar of the State of Palestine" on Prime Minister Narendra Modi after the conclusion of the bilateral meeting.
The Grand Collar is given to Kings, Heads of State/Government and persons of similar rank.
The commendation read, "In recognition of his wise leadership and his lofty national and international stature, and in appreciation of his efforts to promote the historic relations between the State of Palestine and the Republic of India; in acknowledgement of his support to our people's right to independence and freedom so that peace prevails in the region."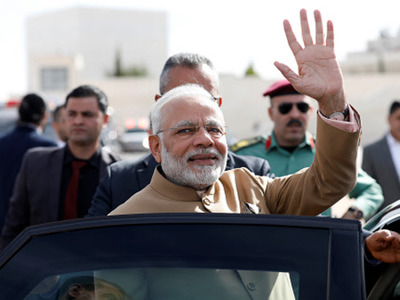 It has been awarded to King Salman of Saudi Arabia, King Hamad of Bahrain, President Xi Jinping of China, amongst others in the past.
Earlier in the day, Prime Minister Modi arrived in Palestine's Ramallah on Saturday.
After a ceremonial guard of honour, Prime Minister Modi met with Abbas. Both sides signed various agreements and Memoranda of Understanding (MoU). This will be followed by a working lunch between the two leaders.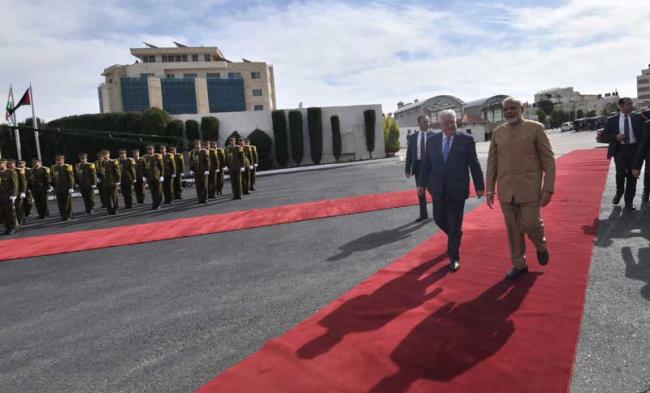 Ministry of External Affairs Spokesperson Raveesh Kumar said Prime Minister Modi's visit to Ramallah in Palestine was the first ever visit by an Indian Prime Minister there.
 -PTC News