New Delhi, May 21: Bihar Chief Minister Nitish Kumar expressed his support for Delhi Chief Minister Arvind Kejriwal during a meeting held in the national capital.
The meeting centered around the issue of the Centre's ordinance aimed at granting control of 'services' back to the Delhi Lieutenant Governor. Nitish Kumar, Arvind Kejriwal, and Bihar Deputy CM Tejashwi Yadav addressed the media following the meeting.

Highlighting the significance of elected government powers, Nitish Kumar stated, "How can powers given to an elected government be taken away? It's against the Constitution. We stand with Arvind Kejriwal." He further emphasized his efforts to unite opposition forces against the BJP-led central government, stating, "We will hold meetings in the future as well, as we are trying to bring together all opposition parties in the country."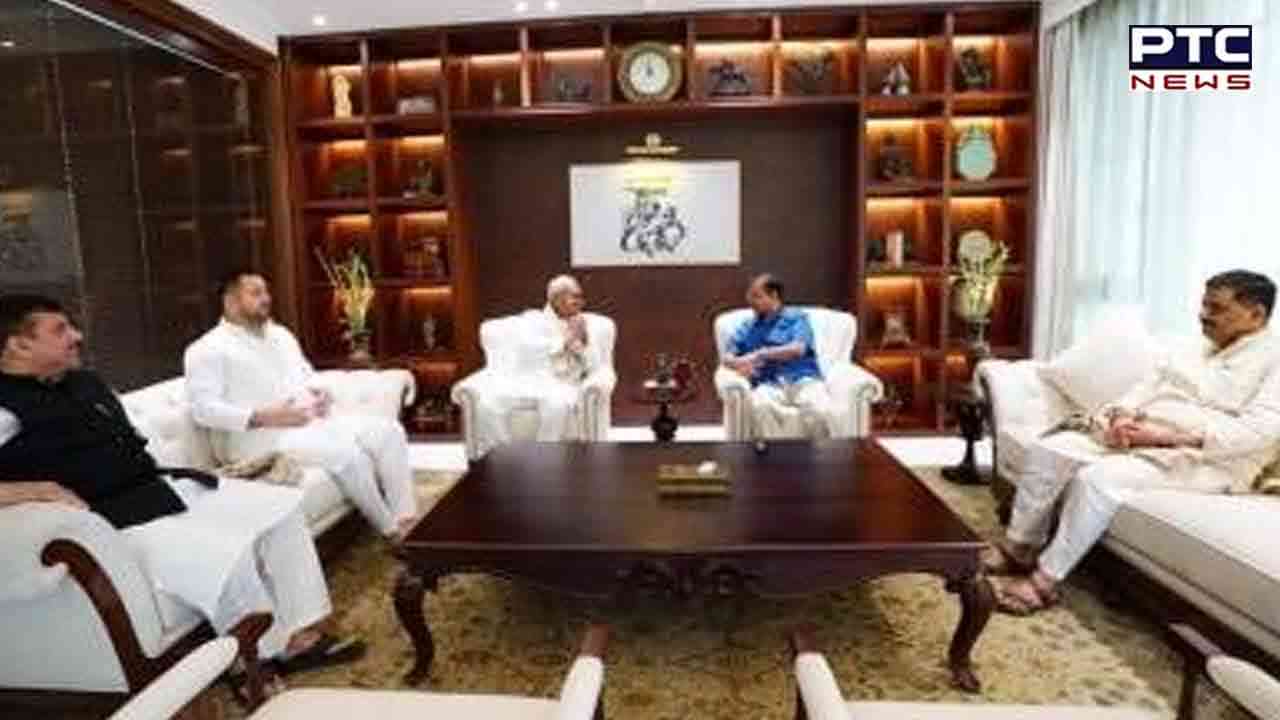 Also Read: G7 Summit in Japan: PM Modi holds bilateral meeting with UK PM Sunak
Arvind Kejriwal echoed Nitish Kumar's support, stating, "Today, in a meeting with Nitish Ji, he said that he stands with the people of Delhi, on the issue of the Centre bringing an ordinance negating SC order in favour of Delhi." Kejriwal added that if the ordinance is presented as a bill, it can be defeated in the Rajya Sabha if non-BJP parties unite. This outcome, according to him, would send a message that the BJP government could be ousted in 2024.
Deputy Chief Minister Tejashwi Yadav took a dig at the BJP government, saying, "BJP is troubling non-BJP governments. The central government is doing an injustice to Arvind Kejriwal. We stand with them. Discrimination is not fair. We will not let this happen."
The Union government recently introduced an ordinance to notify rules for the Government of National Capital Territory of Delhi (GNCTD) concerning matters like transfer postings and vigilance. This move aims to amend the Government of National Capital Territory of Delhi Act, 1991, bypassing the Supreme Court's judgment in the Centre vs Delhi case.
Janata Dal (United) leader Nitish Kumar has been actively engaging with opposition leaders to strengthen the bloc against the Bharatiya Janata Party (BJP) ahead of the 2024 Lok Sabha polls.
Also Read: Indian-origin man goes missing after reaching Mount Everest, family seeks help
- With inputs from agencies