PTC Web Desk: Union Home Minister Amit Shah on Wednesday announced that a historical 'Sengol', which symbolises the transfer of power from the British, would be prominently installed at the upcoming Parliament Building. It would be placed near the Speaker's seat.
What is Sengol and what does it signify?
On August 14, 1947 at 10.45 pm, the late Prime Minister Pandit Jawaharlal Nehru had received 'Sengol' from Tamil Nadu. It was received in the presence of several senior leaders, which marked a symbol of attaining independence.
During this announcement on Wednesday, Union Home Minister Amit Shah highlighted the role of Sengol in the Indian culture, particularly in that of Tamil.
Historical importance
The historical importance of Sengol dates back to the Chola dynasty. During the Chola period, the Sengol held immense significance in the coronation ceremonies of kings.
It served as a ceremonial spear or flagstaff that featured elaborate carvings and intricate decorative elements. It was considered a sacred emblem of authority, representing the transfer of power from one ruler to the next. The Sengol emerged as an iconic symbol of the Chola reign.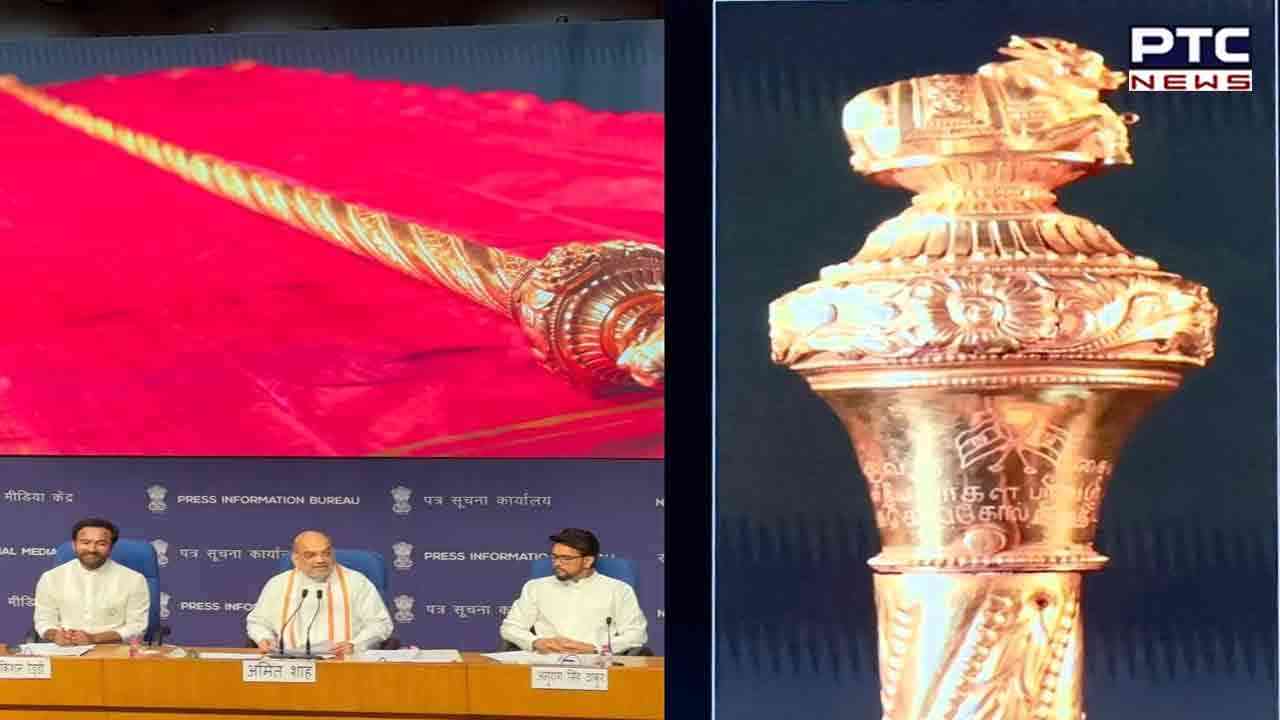 The Sengol represented a symbol of authority and power. Its presentation to the new ruler was accompanied by the order, known as "aanai" in Tamil, which signified the responsibility to govern with "dharma," meaning justly and fairly.
Its makers are still alive!

The work to craft Sengol was given to renowned jewellers Vummidi Bangaru Chetty in ChennaiVummidi Ethirajulu (96) and Vummidi Sudhakar (88), who are part of the Vummidi family and were involved in the making of Sengol and are still alive today.
Handing over ceremony
On the historic day of August 14, 1947, three individuals came from Tamil Nadu to participate in the symbolic ceremony of the transfer of power.
The Deputy High Priest of the Thiruvavaduthurai Adheenam, the Nadaswaram player Rajarathinam Pillai, and the Oduvar (singer) were among them. They carried the Sengol with them. The proceedings were conducted by these three individuals, who played crucial roles in the ceremony.
The Deputy High Priest presented the Sengol to Lord Mountbatten, the Viceroy of India. However, he then took the Sengol back.
As part of the ritual, it was then purified with holy water. Later, the Sengol was taken in a procession to the residence of Pandit Jawaharlal Nehru.
- With inputs from agencies