New Delhi, March 27: Union Minister Hardeep Singh Puri lashed out at Rahul Gandhi who was disqualified as Lok Sabha MP recently, and said that the Congress leader should fight the "court's action in the court" instead of speaking against Veer Savarkar.
Union Minister took jibe at Rahul Gandhi and stated that, "You are getting an ass to run a horse's race...They really deserve to do some serious introspection...People of India would judge them for what they are...Fight Court's action in the Court, you are invoking Mahabharat and Savarkar."
Also Read: Bilkis Bano case: SC to hear pleas against premature release of 11 convicts
Notably, Rahul Gandhi was disqualified as a member of Lok Sabha a day after a Surat court sentenced him to two years imprisonment in a defamation case filed against him over his 'Modi surname' remark.
In April 2019, he made the remark "how come all the thieves have Modi as the common surname" at a Lok Sabha election rally at Kolar in Karnataka. The court approved Rahul Gandhi's bail on a surety and stayed the sentence for 30 days to allow him to approach the higher courts.
After his disqualification, Congress leader Rahul Gandhi said that he was not Veer Savarkar and that he will not apologise.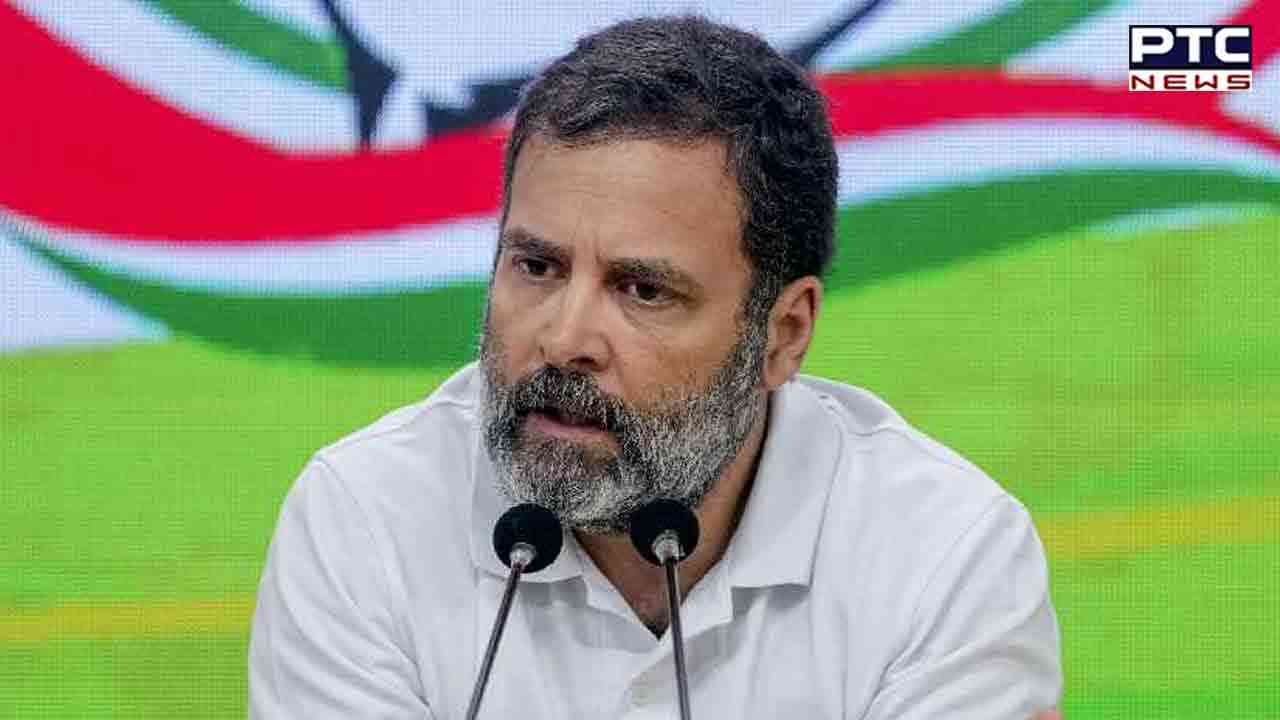 While addressing press conference, Rahul Gandhi stated that, "My name in not Savarkar, my name is Gandhi. Gandhis don't apologise to anyone."
He further stated that he is not scared of going to prison and that his disqualification from Parliament was aimed at distracting people from the Adani issue.
Notably, both the Houses of Parliament- Rajya Sabha and Lok Sabha adjourned till 2 pm and 4pm respectively.
The session has been adjourned amid Opposition MP's protest over the Adani Group issue and Rahul Gandhi's disqualification.
Congress MPs in the Lok Sabha and Rajya Sabha attended the Parliament session by wearing black clothes.
Also Read: Ruckus in Parliament: Both Houses adjourned few minutes after commencement
The ongoing second part of the Budget Session began on March 13 and will continue till April 6.
- ANI