'Sanatana Dharma' remark row : Following the remarks by DMK minister Udhayanidhi Stalin on Sanatana Dharma, the Bharatiya Janata Party (BJP) drew parallels between the DMK leader and Nazi dictator Adolf Hitler.
The BJP, in a veiled swipe at the son of Tamil Nadu Chief Minister MK Stalin, said that the leader's remark is "unadulterated hate speech" and alleged that his comment was a call for 'genocide' of 80 per cent of the country that follows Sanatana Dharma.
Also Read: ISRO's Aditya L1 marks success with second earth-bound maneuver

"There is eerie similarity between how Hitler characterised the Jews and how Udhayanidhi Stalin described Sanatan Dharma. Like Hitler, Stalin Jr also demanded, that Sanatan Dharma be eradicated… We know how Nazi hate culminated in Holocaust, killing approx 6 million European Jews and at least another 5 million Soviet prisoners of war and other victims," the party posted on its official account on 'X'.
Further, hitting out at the newly formed opposition bloc, the party said that Congress and INDIA coalition support for 'Stalin's bile is most disconcerting'.
"Uday Stalin's meditated comment is unadulterated hate speech and a call for genocide of 80% population of Bharat, who follow Sanatan Dharma. Congress and I.N.D.I. Alliance support for Stalin's bile is most disconcerting," the BJP added in its post.
Udhayanidhi Stalin, earlier on September 2 called for the 'eradication' of the Sanatan Dharma and equated it with diseases like dengue and malaria, inviting sharp criticism from BJP leaders.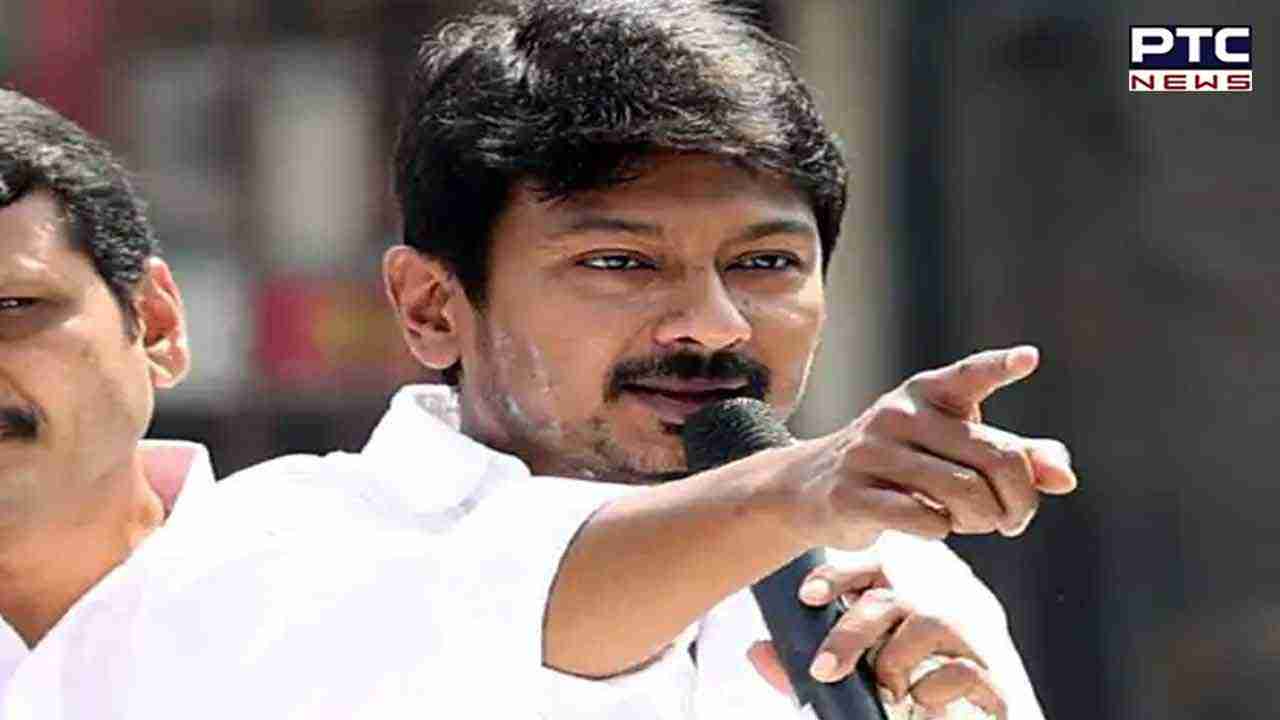 Udhayanidhi Stalin, however, later accused the BJP of 'twisting' his statement and spreading fake news while adding that he is ready to face whatever cases are filed against him.
Speaking to reporters, Udhayanidhi Stalin said," I am ready to face whatever cases they file against me. BJP is scared of the INDIA Alliance and to divert that they are saying all this.DMK's policy is One clan, one God."
DMK leader Udhayanidhi Stalin said that he only criticised Sanatana Dharma adding that BJP is twisting his statement and spreading fake news on this issue.   
"I am saying again that I only criticised Sanatana Dharma and that Sanatana Dharma should be eradicated. I will say this continuously. Few are being childish saying I invited for genocide while others are saying that Dravidam should be abolished. Does that mean DMKians should be killed?" he said. 
Also Read: INDIA Bloc faces crucial test as voting commences in 6 states: 10 key highlights
"When PM Modi says 'Congress Mukth Bharat', does that mean congressmen should be killed? What is Sanatana? Sanatana means nothing should be changed and all are permanent. But the Dravida model calls for change and all should be equal. BJP twisting my statement and spreading fake news, it's their usual job," he said. 
- ANI