Lucknow, May 13: In a major shot in the arm for Chief Minister Yogi Adityanath's government, the Bharatiya Janata Party (BJP) swept the Uttar Pradesh urban local body polls winning the mayoral seats of all the 17 municipal corporations, besides 90 posts of municipality chairman and over 600 wards.
"In 2017, the BJP won 60 seats, but this year we've won more than double the seats in urban local body polls," said Yogi Adityanath. "Our ally Apna Dal (Sonelal) won both the Suar and Chanbe bypoll and defeated the Samajwadi Party. I thank the voters for giving us the opportunity in the urban local body elections and byelections. I want to assure the people that the UP Government will continue to work for their development and security," he added.
The BJP candidates also won from Meerut and Aligarh, which the party had lost during the last civic bodies elections.
Besides, BJP's Archana Verma was elected as the first mayor of Shajahanpur, which went to polls for the first time this year after becoming a municipal corporation.
It is noteworthy that Chief Minister Yogi had fervently appealed to the people to vote for the BJP candidates to add the third engine to the double-engine government in the state during his marathon campaigning.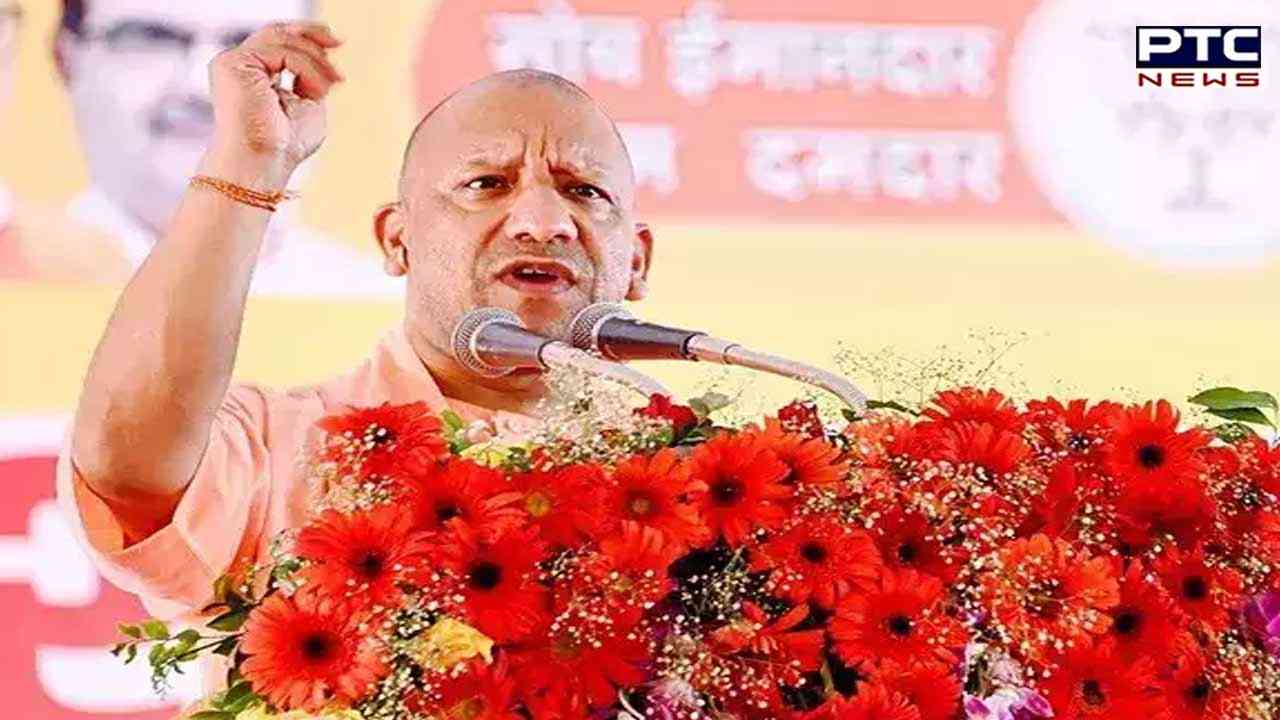 Out of the 17 mayoral candidates fielded by the BJP, 14 were new while the party had placed bets on the outgoing mayors in Kanpur, Bareilly and Moradabad.
The party won all 17 seats as people voted for the developmental works being carried out by the Yogi Government. Four BJP candidates achieved the distinction of becoming mayors for the second time.
While Pramila Pandey from Kanpur, Vinod Agarwal from Moradabad and Umesh Gautam Anwarat from Bareilly became the mayor for the second time in a row, Harikant Ahluwalia has been the mayor of Meerut earlier also.
BJP's Bihari Lal was the first to win in Jhansi. He got a total of 123503 votes. Other candidates who contested the election lost even their deposits.
CM Yogi Adityanath held 50 rallies to campaign for BJP candidates in the municipal elections.
The Chief Minister held public meetings in 10 municipal corporation areas falling under 9 divisions.
Yogi Adityanath held a total of 28 rallies in the first phase, which included participating in a rally cum conference at four places in Gorakhpur, three in Lucknow and two in Varanasi.
held on May 11 for seven municipal corporations of nine divisions.
CM Yogi held 22 rallies and public meetings twice in Ayodhya. 
- ANI