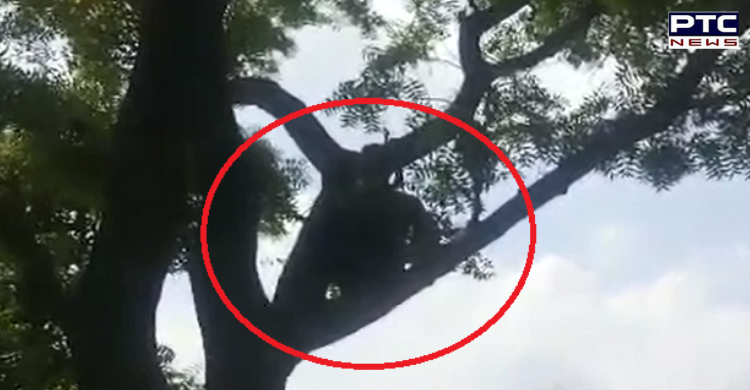 The pandemic has forced the students to study online from their homes. In Morni, a hill station in Haryana, poor connectivity is forcing students to climb trees to catch signal on their mobile phones to enable them to study online.
The Haryana government is planning to convert Morni into a world-class tourism site but is yet to provide basic infrastructure.

A video has gone viral where a student sitting on the branch of a tree while instructing his classmates on the ground about their homework and other study material sent by their school.
Also Read | Tata wins the bid to construct a new Parliament building, Rs. 861.90 Cr to be spent
"We walk till this tree every day in the morning, with one of us climbing to the top for the signal. He then dictates the others sitting under the tree about the assignments sent," said a student of Dapna village. The grind does not end. In the evening, students again return to the spot to follow the routine and submit their homework online. "We are working like this since the start of online sessions. The school has been told about the problem," said another student.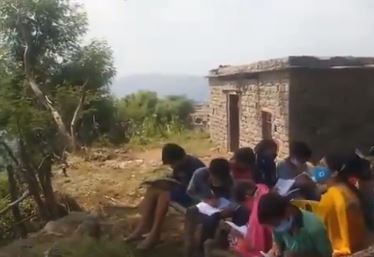 Haryana assembly speaker and Panchkula MLA Gian Chand Gupta said, "As Morni is a hilly area and is surrounded by 90% forest area, I have observed the network issue during my visits. I will take up the matter immediately."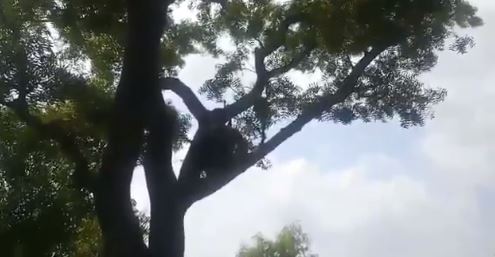 Education minister Kanwarpal Gujjar said, "I have asked the Panchkula district education officer to prepare a detailed report, so that the department can be requested to resolve the network issue."
Also Read | Delhi riots: Natasha Narwal from Pinjra Tod gets bail but still to remain in jail
Mobile network is not a new problem in this area. A lot of crimes have been reported from here and cops struggle to crack the cases owing to poor mobile network. It is even difficult to make an emergency call.
-PTC News