Air Force Day preparations begin: The preparations for Air Force Day are underway at Sukhna Lake Chandigarh. The preparations have been intensified as for the first time this year, helicopters and aircraft of the Air Force have been seen practicing for the program at the Sukhna Lake.

Notably, Air Force Day is celebrated on October 8 every year.
Also Read| All women, married or unmarried, entitled to safe and legal abortion: SC
For the first time, Air Force Day will be celebrated outside the Hindon base of Ghaziabad. Chandigarh has been chosen as the city to celebrate Air Force Day and Sukhna Lake will host the Air show.
As per preliminary information, the main program will be held on October 8 and rehearsal will take place on October 6 at Sukhna Lake.
In the meantime, political leaders including President Droupadi Murmu and other chief of the services will also participate in the program.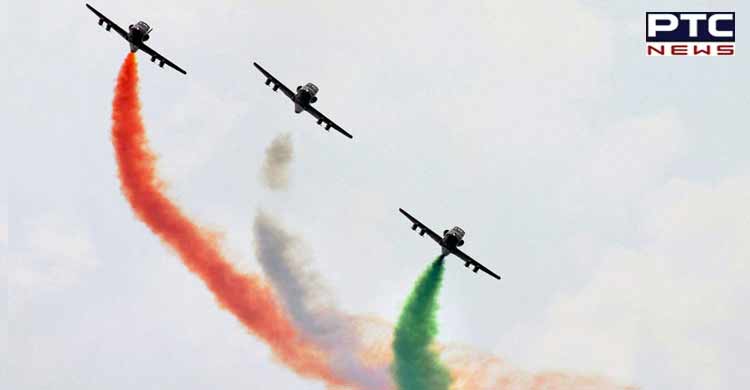 The Air Force Day will feature advanced fighter jets, transport aircraft, helicopters and the Surya Kiran aerobatics team. Moreover the flypast will also take place at the Sukhna Lake.
There will be a full dress rehearsal on October 6 at Sukhna Lake and the main program on October 8.
Like booking online tickets for a concert or a movie, people will be able to book their place for the mega Indian Air Force (IAF) air show on "Chandigarh Tourism" app, albeit free of cost.
People will have to register themselves on the app, and book their place on first-come, first-served basis.
Also Read: 42 vehicles running in CM Mann's convoy, reveals RTI
Many VVIPs will participate in the Air Force Day program on October 8, so the number of people can be reduced to less than 30 thousand on this day.
-PTC News