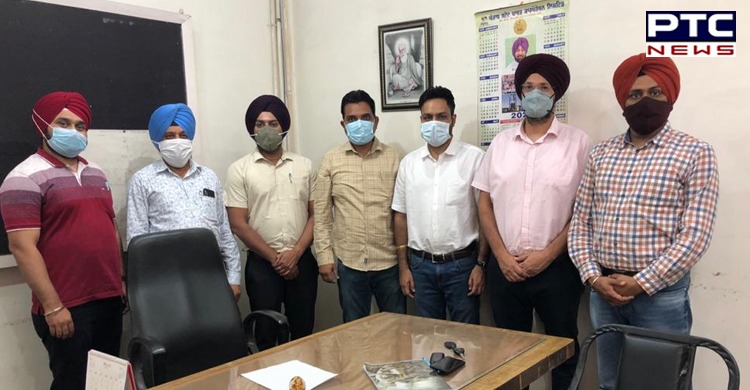 The engineers of the PSEB Engineers' Association, Mohali, held a protest meeting against the Central Government's announcement to introduce and pass the Electricity Amendment Bill, 2021, during the monsoon session of Parliament.

The meeting was held as per the schedule given by the National Coordinating Committee of Power Employees and Engineers (NCCEEE). In the meeting, the engineers protested against the unnecessary haste shown by the Central Government to pass the Electricity (Amendment) Bill, 2021.
Also Read | Confirmed! Navjot Singh Sidhu appointed Punjab Congress President
Er. Gursewak Singh Sandhu, Regional Secretary, PSEB Engineers' Association, said that with the passage of the Electricity (Amendment) Bill, 2021, the way would be paved for a complete transfer of power distribution system to corporate/private hands.
Also Read | No proposal to bring Petrol, Diesel under GST yet: Centre informs Lok Sabha
This will have an adverse impact on the working efficiency and fiscal health of the existing Government power entities as the private players will operate only for their profit while using the existing framework/ infrastructure developed by the public sector utilities over a long period of time, Sandhu said.
This will further worsen the financial condition of the state-owned power companies, which will also prove to be detrimental for consumers, especially farmers, he said, adding that the power engineers demanded that instead of passing the bill in haste, it should be referred to the Standing Committee on Power Affairs so that the power consumers and stakeholders could provide their suggestions.
Apart from the above, it was also deliberated that recently the central executive of PSEB Engineers' Association, on assurance of the Management and in view of the problems of the consumers and farmers of Punjab due to ongoing paddy/ summer season, had postponed the ongoing protest for the basic pay scale of Rs. 18,030/- of the newly recruited engineers till July 30.
It was decided that if the management does not fulfill the demand of grant of Rs. 18,030/-scale to new engineers, the struggle by Engineers would be intensified after July 30. If the power supply is affected due to this, the entire responsibility will fall on the PSPCL management and the Punjab government.
-PTC News