Chandigarh Press Club Polls: The Duggal-Handa-Sharma panel swept the Chandigarh Press Club elections by winning all nine posts.
Defeating Jaswant Rana by a margin of 118 votes, independent journalist Saurabh Duggal retained his position as the President of the Chandigarh Press Club at the annual elections.
Also Read: Bilkis Bano case: SC to hear pleas against premature release of 11 convicts
For the post of senior vice-president, Punjab Kesari's Ramesh Handa won the post by defeating Ajay Kumar Verma of The Tribune by 161 votes.
Meanwhile, PTI's Neha Sharma secured the post of Senior Vice-President (I) by beating Neena Sharma of Dainik Savera by 109 votes. The post of Senior Vice-President (II) has been obtained by Mansa Ram Rawat of Punjabi Tribune by defeating Deepender Thakur of Punjab Kesari by 52 votes.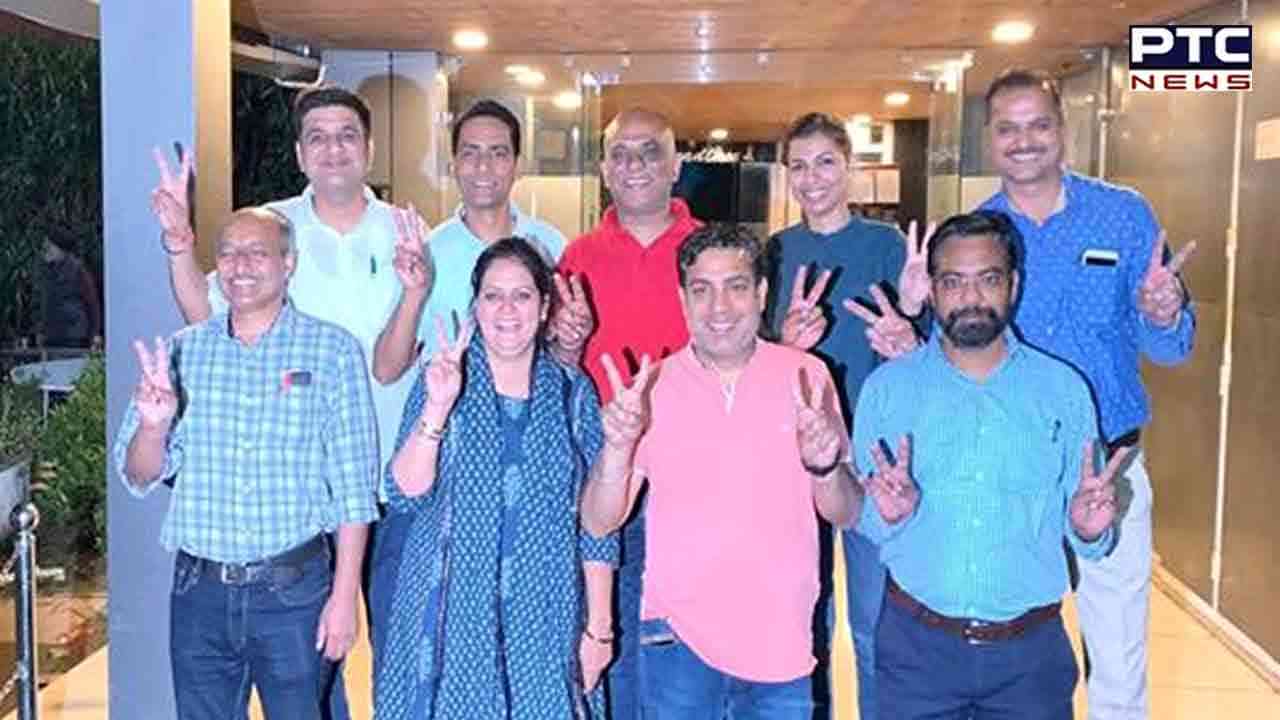 Umesh Sharma was elected for the post of secretary general; Dushyant Singh Pundir elected as the secretary.
Meanwhile, Sushil Raj of Punjab Kesari was elected as Joint Secretary-1 and Arshdeep Arshi as Joint Secretary -2.
The post of treasurer was won by Rajesh Dhall, who polled 111 votes more than those garnered by Ramanjit Singh.
Also Read: Ruckus in Parliament: Both Houses adjourned few minutes after commencement
Notably, a total of 548 votes were polled in the annual elections which took place in club premises in Sector 27, Chandigarh. Chandigarh Press Club was established in 1980 and has been holding the elections since 1984
- PTC NEWS