Chandigarh, January 2: Punjab Water Supply and Sanitation Minister Bram Shanker Jimpa has said that it is a matter of pride for the AAP-led Punjab Government that it had achieved its target of providing piped drinking water supply to over 34 lakh rural households of Punjab during 2022.

The Punjab Cabinet minister said the state also got national honour by clinching "Swachh Survekshan Gramin Awards" in 2022. He said many more such achievements of the first year of the Punjab Government would be taken to greater heights in the next four years.
Also Read | Punjabi actor Gippy Grewal announces new film 'Sheran Di Kaum Punjabi' on his birthday


"The year 2022 is also important because Chief Minister Bhagwant Mann has started providing facilities to the villagers from their homes, living up to the pledge to run the government from the villages as soon as he assumed office," claimed Jimpa.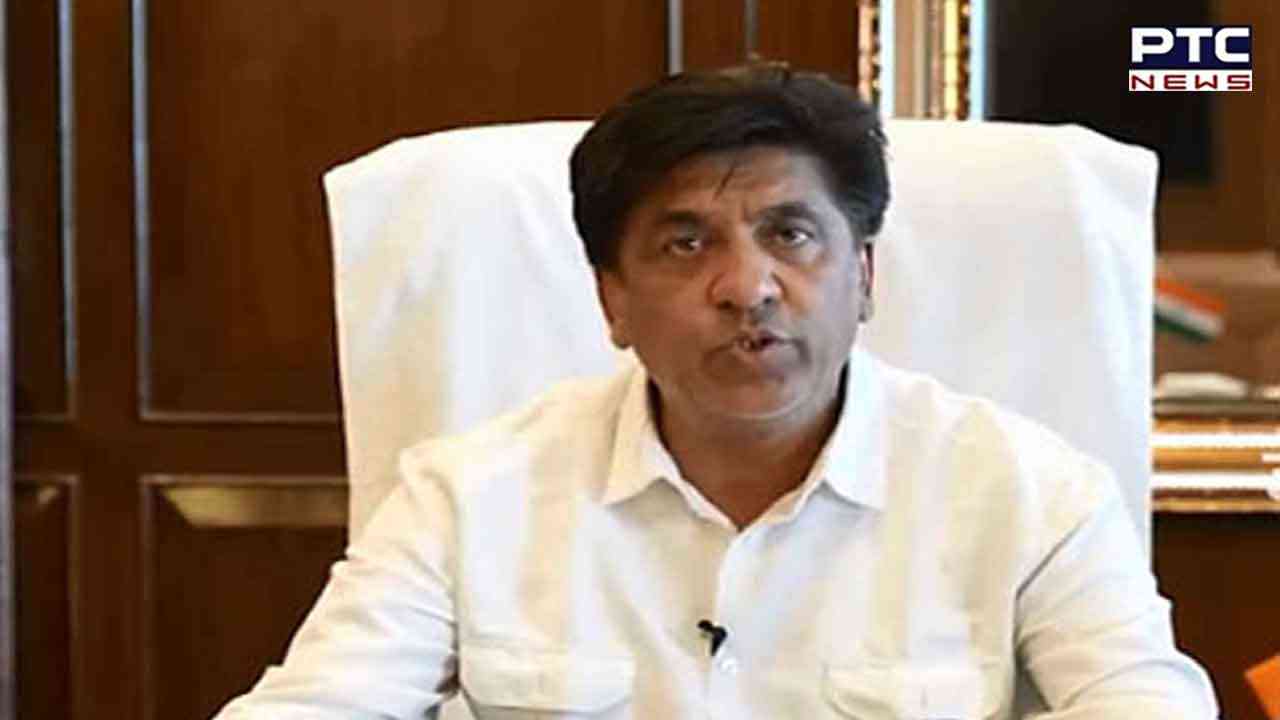 "The Punjab Government has made a name for itself at the national level in providing the most importantly clean water facility for living. The target of providing piped drinking water supply to more than 34 lakh rural households has been achieved in 2022 itself, while the national target is to be achieved by 2024, " said Jimpa.

Similarly, to supply clean water to arsenic and fluoride-affected areas, various corrective measures have also been implemented on a large scale.
Also Read | Year-ender 2022: Despite vaccine strides, Covid-19 shadow still looms over India

He said 192 community water purification plants (CWPPs) had been set up in 166 villages at a cost of Rs 16.77 crore based on ION exchange technology to reduce fluoride content in drinking water for drinking and cooking. On the other hand, the state government had released Rs 34.44 crore to five divisions of Punjab — Rajpura, Fatehgarh Sahib, Fazilka, Abohar and Gurdaspur Division No. 1 for providing potable drinking water in the villages, where the groundwater was not drinkable.

Jimpa said the sewerage which was laid in Sri Anandpur Sahib in 1972 had been upgraded this year at a cost of Rs 8.73 crore. With this facility, the long-pending demand of the residents and pilgrims of this internationally famous religious city had been fulfilled. The dirty water of the city which was contaminating the river water had been stopped now.
Jimpa said Punjab had achieved 2nd position in North Zone for performance in 'Swachh Survekshan Grameen 2022' and was awarded prize of Rs 1 crore by the Government of India. The state also won awards for wall painting competitions on ODF Plus- Biodegradable Waste management (Rank 1), Plastic Waste Management (Rank 3) and Grey Water management (Rank 3).

Apart from this, 5.88 lakh households stand benefitted with individual household toilets. Moving ahead, the state has achieved ODF Plus status for 750 villages under SBM (G) Phase II out of which 45 villages have achieved model ODF plus status, this year.

- PTC NEWS