Chandigarh, January 2: Renowned Punjabi actor and singer Gippy Grewal, who is celebrating his birthday on Monday, gave a gift to his fans in form of announcement of his next flick 'Sheran Di Kaum Punjabi'.

Sharing the information on Instagram, Gippy Grewal wrote, "Special announcement for my admirers on my birthday #Sherandikaumpunjabi... in cinemas on 12th April 2024."
Written and directed by the Punjabi actor and singer, 'Sheran Di Kaum Punjabi' will hit the screens on April 12, 2024.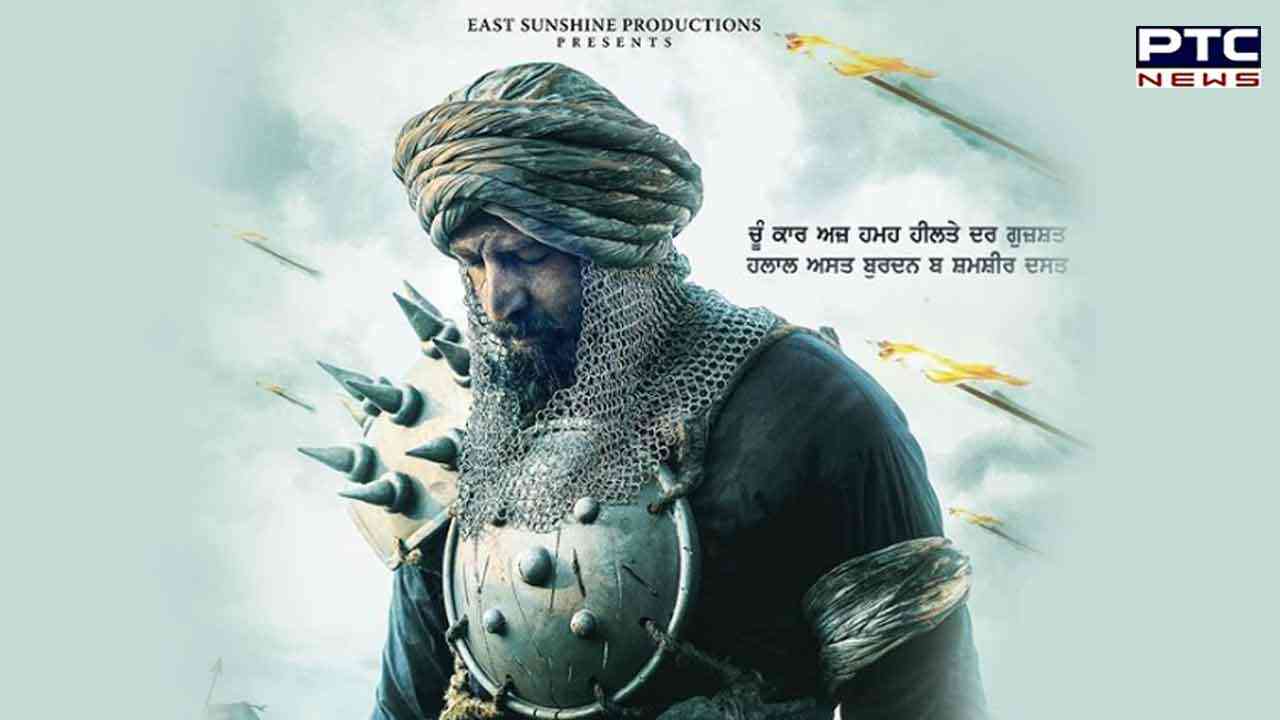 In the first look of the film, Gippy Grewal can be seen in a warrior look with a shield covering his chest. Gippy Grewal's fans are excited and have left a lot of reactions on his Instagram post. The announcement has left his fans excited.
Also Read | Winter vacations: Punjab schools to remain closed till Jan 8

"Happy birthday sir. Can't wait for this film," a social media user commented.
"Finally a movie with historical significance!#Godbless," another one wrote.
Gippy received heartfelt birthday wishes from his fans and colleagues as well.
Jasmin Bhasin, who worked with Gippy in the latest release 'Honeymoon', took to Instagram Story and shared a picture with him.
Also Read | Eight coaches of passenger train derail in Rajasthan's Pali

"This is the first time I was introduced to you and from this day till today you have been such a guidance and inspiration. Thank you for being the best and most humble costar. Wish you many many happy returns of the day and life full of happiness and success," she wrote.

In the upcoming months, Gippy will also be seen in a Punjabi romance comedy titled 'Maujaan Hi Maujaan', which is scheduled to release on September 8.
- ANI