Chandigarh, February 6: Frequently facing criticism over allegations of signing 'flawed power purchase agreements (PPAs)' with private thermal power plants in Punjab, Shiromani Akali Dal (SAD) president Sukhbir Singh Badal on Monday challenged Chief Minister Bhagwant Mann to go public on the exact cost of power that is being supplied to the state by private thermal power plants.

Sukhbir Singh Badal claimed that the Shiromani Akali Dal had not only made Punjab a power-surplus state, but also ensured the lowest cost power for PSPCL by signing power purchase agreements (PPAs) with private thermal power plants.
He alleged that the AAP was pushing the state back into age of darkness. With no new thermal project being set up in the state and PSPCL being denied subsidies, the state would witness black outs in summer, threatening paddy crop as well as industrial sector.
Also Read | 'You are free to take whatever action you wish': Congress MP Preneet Kaur replies to show-cause notice
hbir Singh Badal said the SAD added 4000 MW of generation capacity to Punjab and these power plants were supplying power to PSPCL at Rs 2.80 per unit.

"If this is not true, CM Mann has a full mandate and he should immediately shut down the private thermal power plants," he added.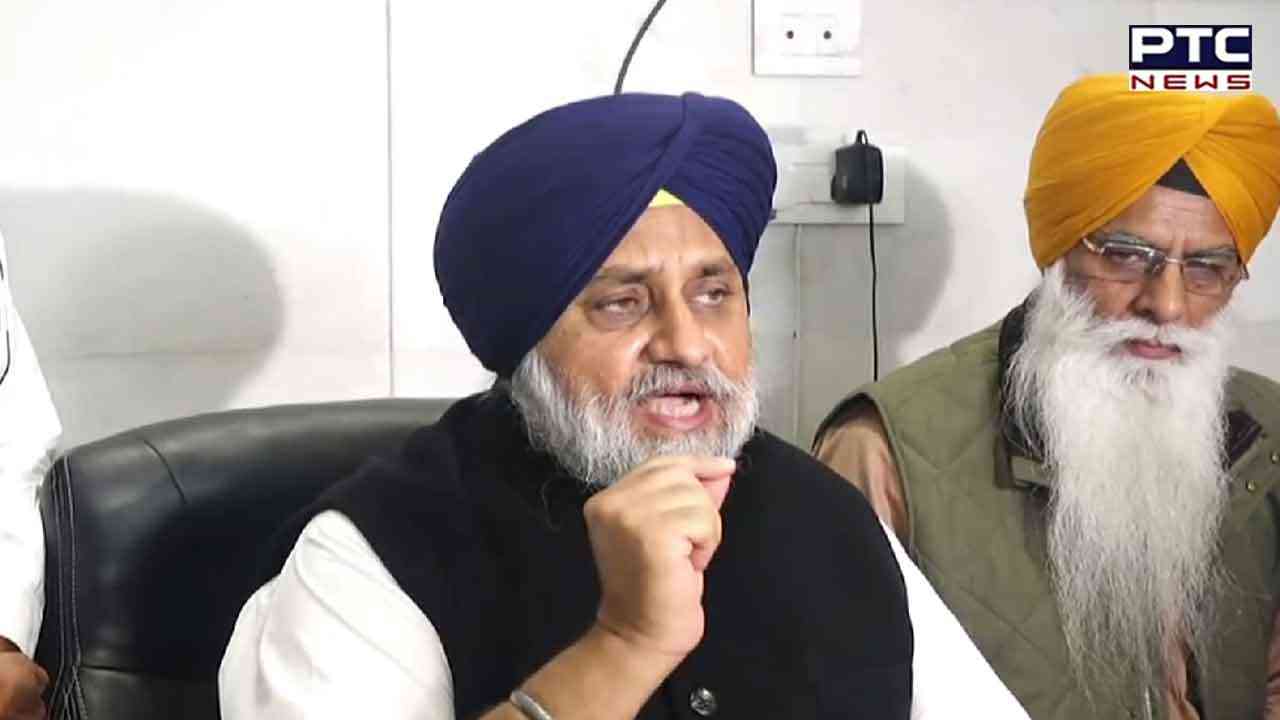 The SAD chief alleged that Punjab was now forced to buy expensive power from outside the state as no generation capacity had been added to the state in the last six years. He said this could lead to a severe power crisis in the state in the coming days.

Sukhbir Singh Badal alleged that the financial health of Punjab State Power Corporation Limited (PSPCL) was deteriorating.

On new industrial policy, the SAD chief alleged that the policy was supposed to encourage growth in the industry, but it had failed to spell out any incentives for the industry. "The state's law and order situation and anti-industry bureaucracy are leading to the migration of industrialists to other states", he claimed.
"The financial health of the state is grim with revenue growth far below projections," said Sukhbir Singh Badal.
He alleged that the industry was fleeing the state owing to the culture of extortions and failure of the AAP govt to provide any incentive in new industrial policy. "Neighbouring states are providing more incentives to the industry. That's why industry is shifting to UP and J&K. During the SAD tenure, the state witnessed massive investment," he claimed.
Also Read | 18 MLAs, ministers refrain from giving property information in Vidhan Sabha

Taking a dig at much-touted Aam Adami Clinics, he said clinics had turned out to be fraud.
"Instead of development, the AAP govt is indulging in repainting, name changing and affixing CM photo on everything spree. Sewa kendras and rural dispensaries have been converted to Aam Aadmi clinics at exorbitant cost. And now the name of Meritorious schools established by Parkash Singh Badal has been changed," he alleged.

He alleged that law and order situation in the state was at an all-time low and Raghav Chadha was acting as de-facto Chief Minister and this was not doing any good for the people of Punjab.

- With inputs from our correspondent