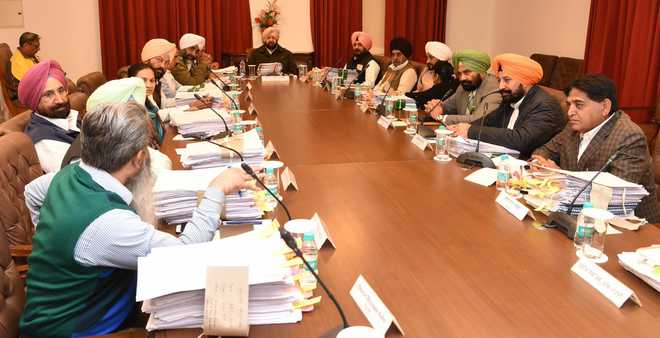 To bring far more efficiency in the functioning of Information & Public Relations department in the changed scenario, the Punjab Cabinet led by Chief Minister Captain Amarinder Singh on Monday gave approval to its restructuring plan.
Also Read | Punjab nods to amend policy of appointments of honor & gratitude to war heroes of their dependents

Disclosing this here today, a spokesperson of the Chief Minister's Office said that the department prepared a comprehensive proposal to right-size its manpower to cater to the changing requirements and to introduce a degree of flexibility in engaging manpower with fast changing skill sets by bringing in a component of outsourced manpower.
Certain traditional posts are proposed to be abolished in favor of new posts which would help the department in improving its overall efficiency and response. The desired pyramidical structure in hierarchy has also been adequately taken care of.
Also Read | SC to pronounce orders on farm laws, protests on Jan 12
It may be recalled that Information & Public Relations department is actively engaged in the dissemination of policies and achievements of the state government.

Earlier, the department used traditional methods such as exhibitions, song & drama, cinema, etc. to percolate the message at the grassroots level. With the passage of time, print journals and electronic mediums like TV and radio became more significant. Of late, the social media has emerged as a potent medium of communication.
However, the sanctioned strength of the department continues to have provisions to engage persons for the traditional modes of communications rather than the emerging ones.
-PTC News