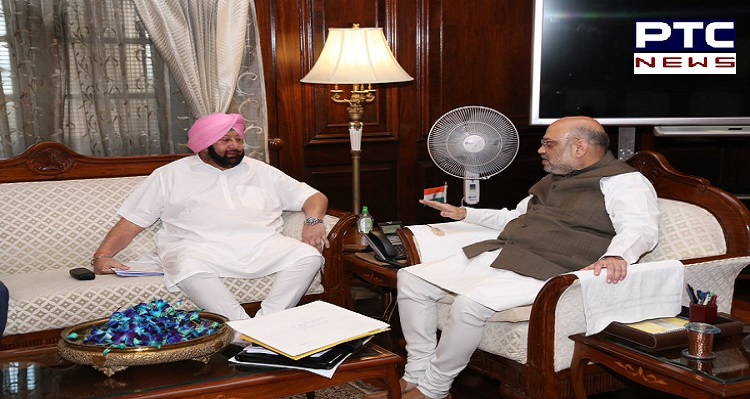 Punjab Chief Minister Capt Amarinder Singh on Tuesday met Union Home Minister Amit Shah to discuss issues of national and state security, besides urging him to take up with Pakistan the case of forcible conversion of a Sikh girl to Islam. The Government of India should take up the issue at the highest level with the Pak authorities, he told media persons after his meeting with the Union Home Minister. The Chief Minister said, in response to a question, that he had even made a public statement seeking the personal intervention of Pakistan Prime Minister Imran Khan to take stern action against the culprits.
https://twitter.com/ANI/status/1168837366452084736
Asked to comment on the spate of such incidents in Pakistan, the Chief Minister said that he had not come across any such report expect this incident that happened in Sri Nankana Sahib city where the daughter of granthi was abducted and converted to Islam. On being asked to comment on the extension of timeline for another four months to Punjab, Haryana and the Centre by the Supreme Court for a negotiated settlement in the contentious SYL issue, Captain Amarinder said that the Apex Court had already ordered both the governments of Punjab and Haryana to nominate their officers to find an amicable solution through talks..
HM assures SAD to consider the reconstruction of Guru Ravidas Temple at original location: Sukhbir Singh Badal
The Punjab Chief Secretary was already in talks with his Haryana counterpart to resolve the issue in the best possible way. On the issue of Kartarpur corridor, the Chief Minister said that he was fully satisfied with the progress of the project, which was being executed as per schedule, with officers of both countries scheduled to meet again within a couple of days.
-PTC News