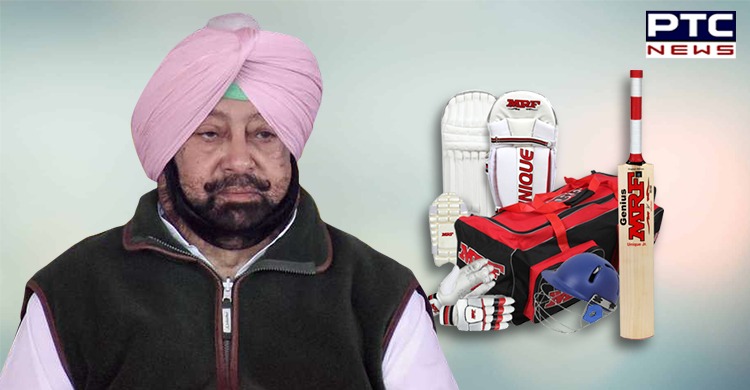 Punjab on Thursday leapfrogged into a new era of development and progress, with Punjab CM Captain Amarinder Singh launching a slew of milestone welfare projects.
Also Read | Sukhbir Singh Badal constitutes 4 member committee for Rajpura MC elections
He has launched BASERA programme, 2816 slum dwellers in 10 slums of Patiala, Bathinda, Fazilka & Moga districts will get proprietary rights in the first phase. Those living in three slums of Moga will be granted their rights by shifting them to a separate land in Municipal Corporation at Moga Jeet Singh.

On this historic occasion, the Chief Minister handed over 'Sanads', thereby conferring proprietary rights to six beneficiaries - Mintu Tandi from Bathinda, Suraj Singh from Moga, Rekha Rani and Paprinder Kumar from Abohar, Bilu and Kailash Kumar from Patiala in a symbolic step.
Terming this initiative as a milestone step towards inclusive urban development and planning of the state government, CM said he had been nurturing this dream for the past 52 years of his political career.
He asked the Local Government department to ensure basic civic amenities including potable drinking water, street lighting and roads to the slum dwellers for a comfortable life.
Local Government Minister Brahm Mohindra said that Punjab was the first state in the country to launch the Chief Minister's Slum Development Programme 'BASERA' to confer proprietary rights to every slum household occupying state government land in a slum in any urban area on the date of notification of 'The Punjab Slum Dwellers (Proprietary Rights) Act, 2020', i.e., 1st April 2020.
Also Read | Its official! Joe Biden, Kamla Harris declared President and Vice President of USA
Cricket Kits for youth

Launching the scheme for distribution of 2500 sports/cricket kits, through community participation especially of the Ludhiana industry, the Chief Minister Amarinder Singh said it would help promote health awareness and sports culture.
It would motivate youth to take up sports in a big way, thus enabling the State to regain its lost glory in the arena of sports both at national and international levels, he said.

He hoped the initiative of Punjab Youth Development Board Chairman Sukhwinder Singh Bindra will help inculcate sportsmanship spirit amongst youth, especially those from rural areas as they had scant resources to equip them to excel in the field of sports. He was confident it would help keep youth away from drugs and ensure constructive channelization of their energy.
Also Read | Punjab CM dedicates Jan to girl child; announces free sanitary pads for school, college girls
On the occasion, the Chief Minister Captain Amarinder distributed sports kits to the five representatives of the sports clubs namely; Dr. Raghbir Singh Banger from Dr. Ambedkar Youth Club Kharar, Kulwinder Singh from Youth Club Mundi Kharar, Bikramjeet Singh from Youth Club Kheri in district Mohali, Satinderpal Singh from Shaheed Bhagat Singh Welfare Club Mansa and Mandeep Singh from Shri Rehru Sports Club Ludhiana.
Sports & Youth Services Minister Rana Gurmit Singh Sodhi urged the Punjab CM Captain Amarinder Singh to allocate additional funds to promote sports culture and health awareness, which is already an integral part of his ambitious programme 'Mission Tandrust Punjab' adding he said the department would hold a youth conference in near future.
-PTC News